Why Origin Instead Of EA App?
The EA App, as many probably know, is very unoptimized and buggy.
It crashes alot, can give game library errors, uses more system resources than Origin, sometimes wont even launch games, and also has an uncloseable background process that always runs on your machine, using more resources and collecting data.
Origin is EA's older launcher which works ALOT better and does not have any unwanted background processes.
Credits to p0358 for finding this fix on Twitter: https://twitter.com/p0358/status/1635796691902160896
1. Uninstall EA App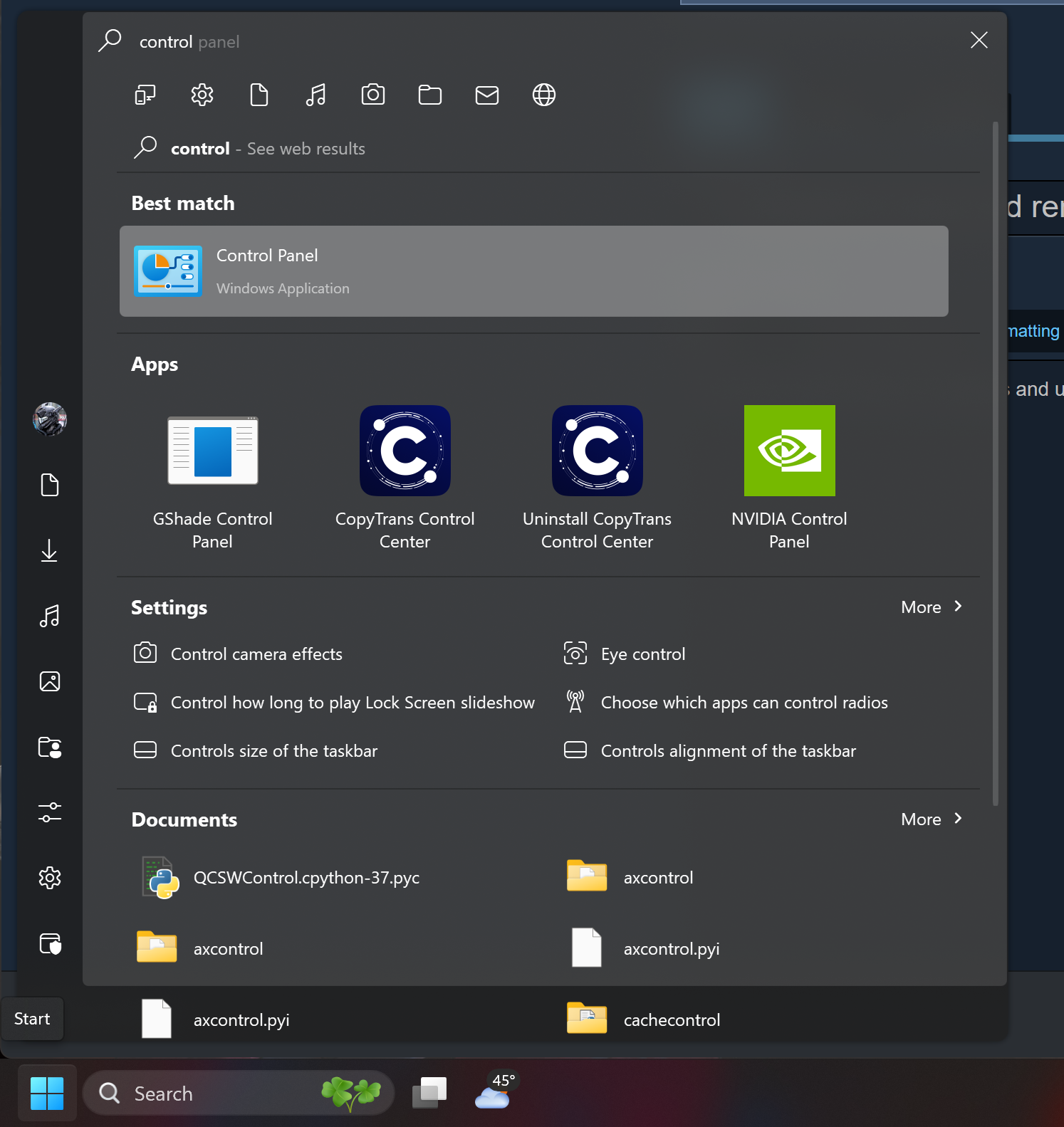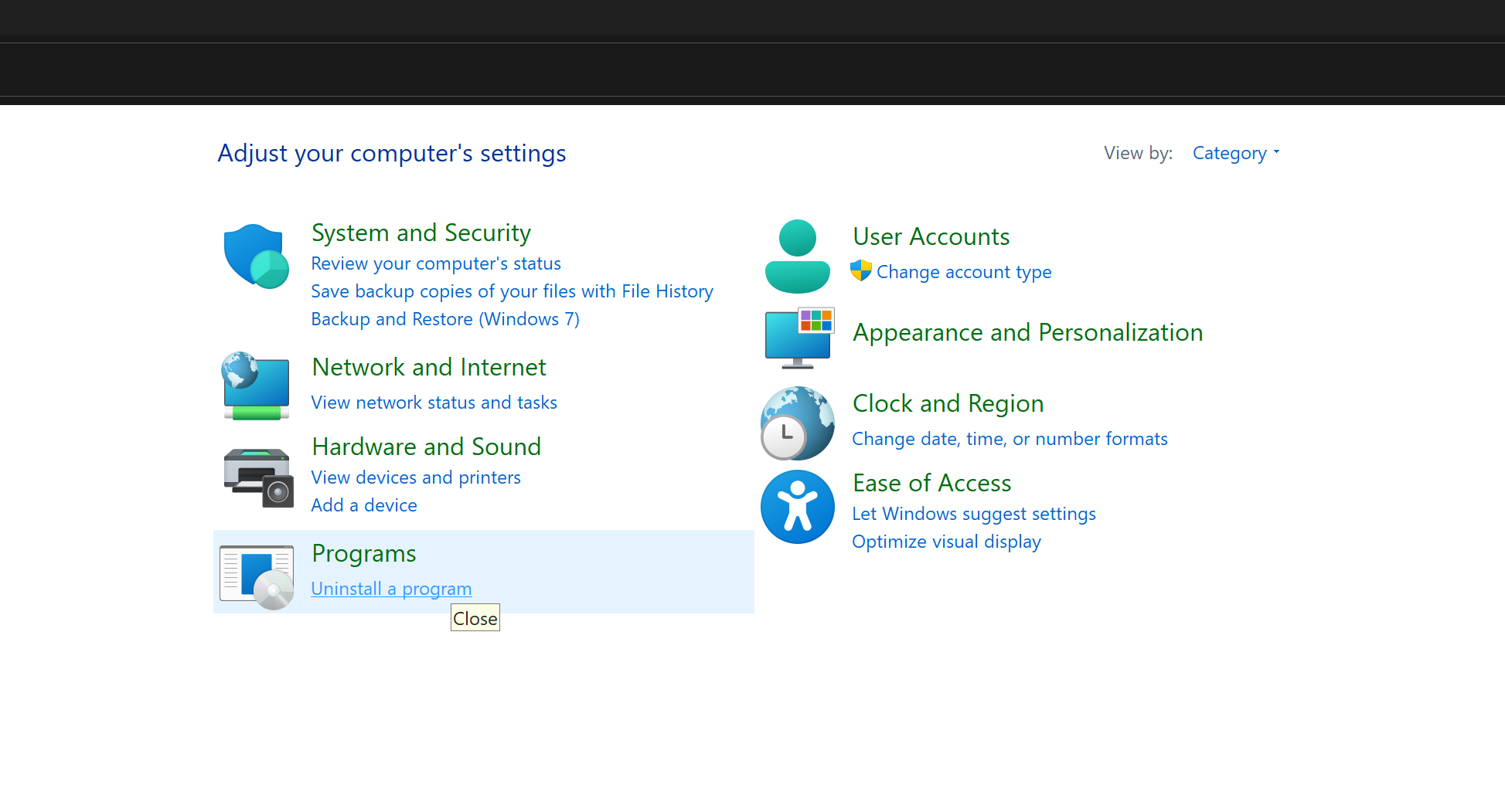 Go to your control panel in windows and uninstall the EA App
You can get to the control panel by searching it in your windows search bar
I have already uninstalled the EA App, but you will find it in this list
2. Remove EA App Files From BF2042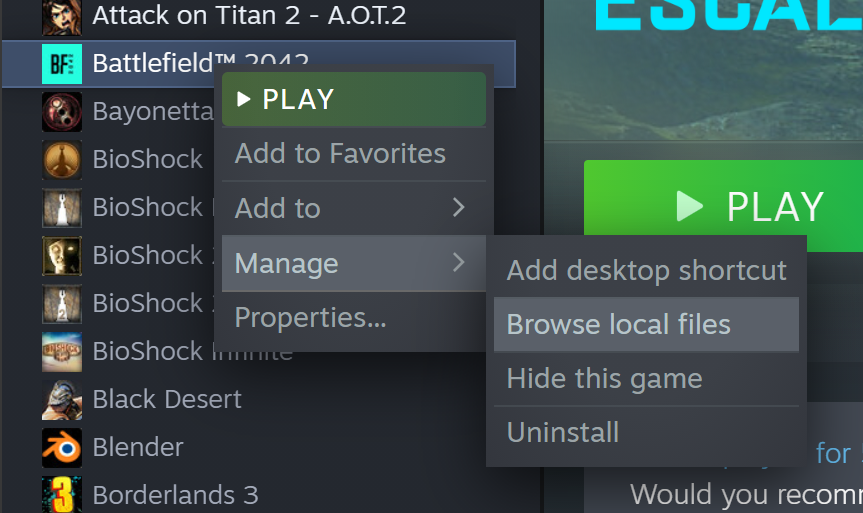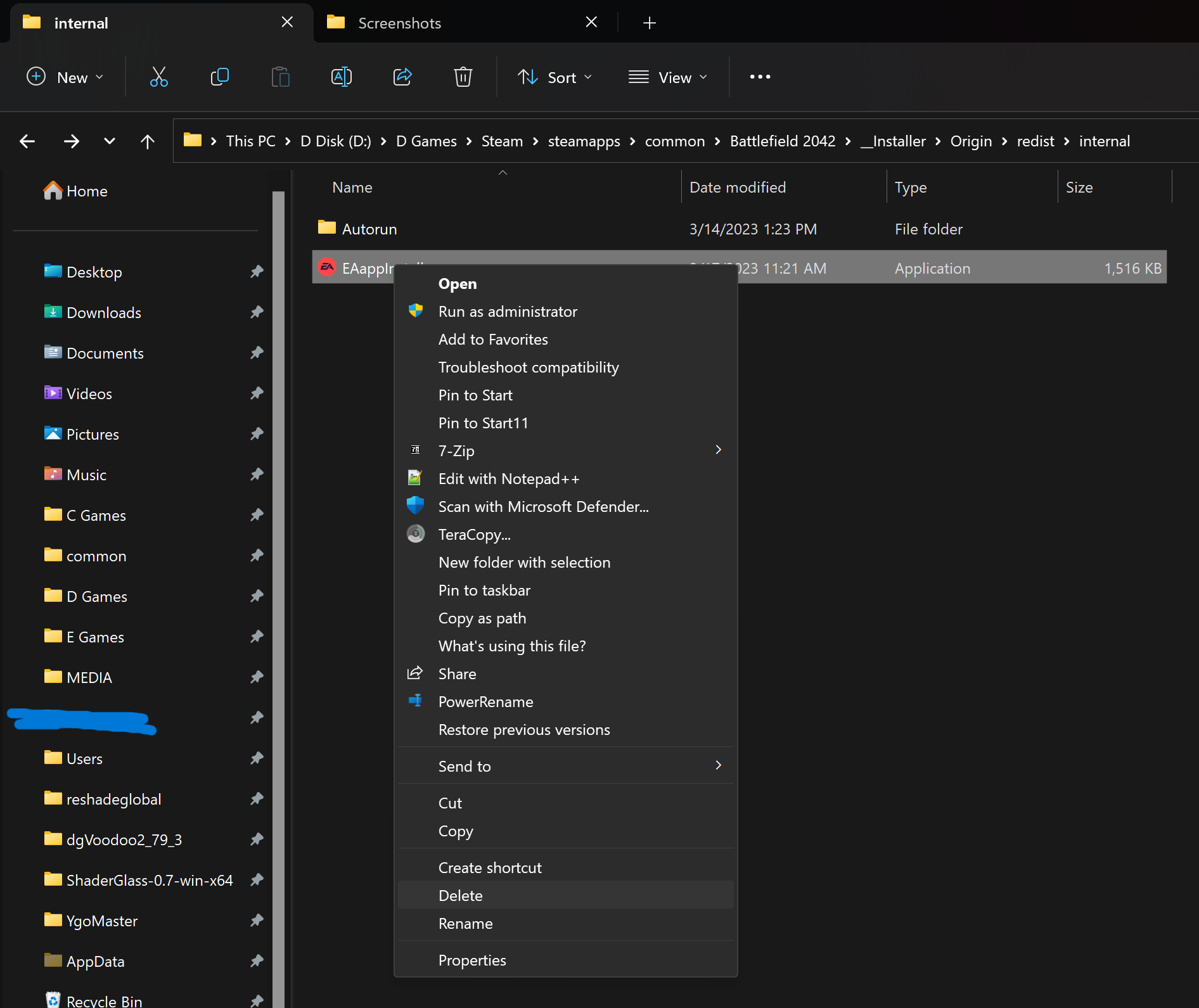 Now we need to remove the installer files so BF2042 doesn't try to install it.
Go to your game's install location:
Right click the game in steam library > properties > manage local files
Then go to the folder _Installer > Origin > redist > internal
and delete EAappinstaller.exe
The game will redownload this file whenever you verify integrity or sometimes if there's an update. So if you start getting the prompt to download the EA App again check to make sure this file isn't back in this location.
3. Download The Old Version Of Origin Full And Install It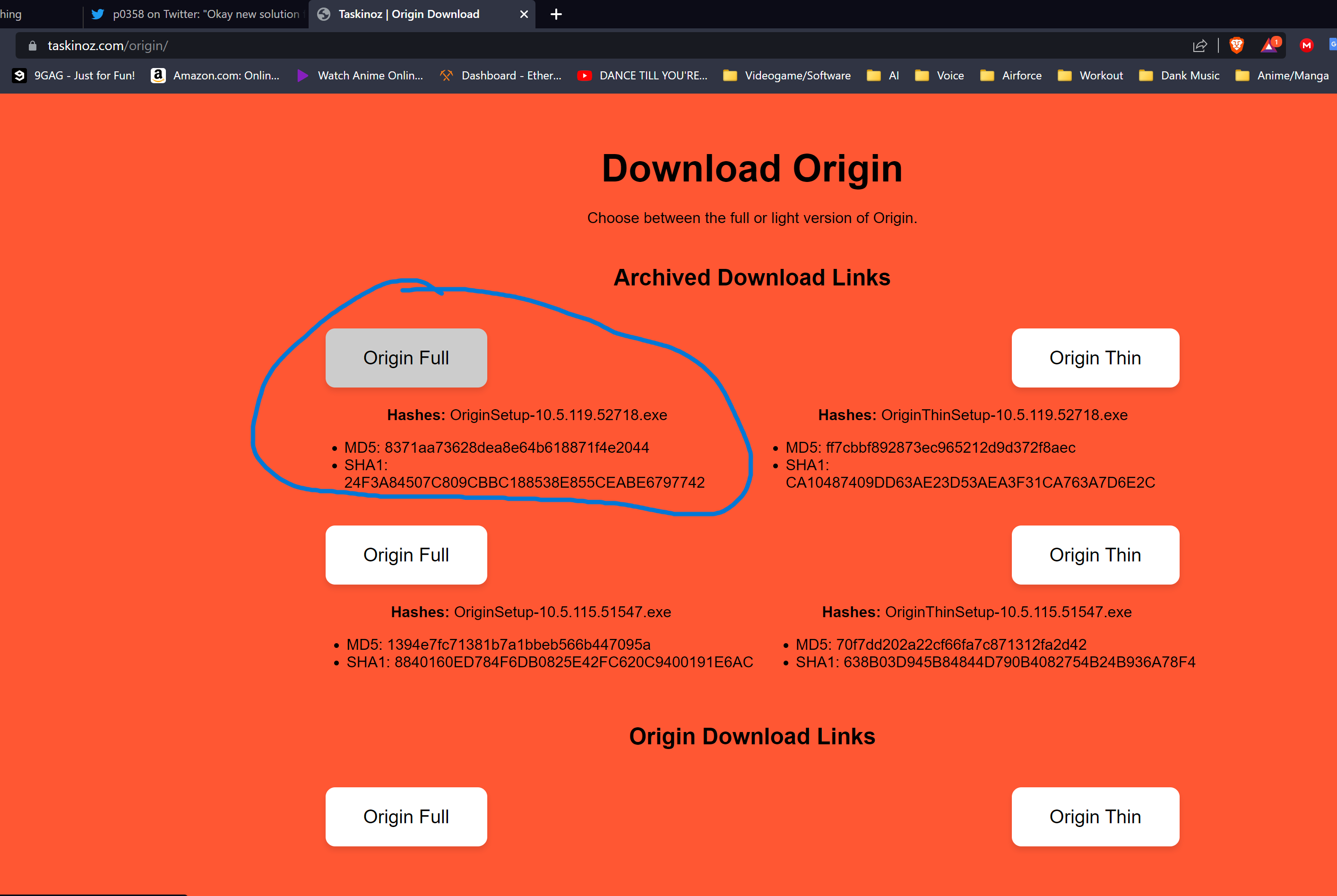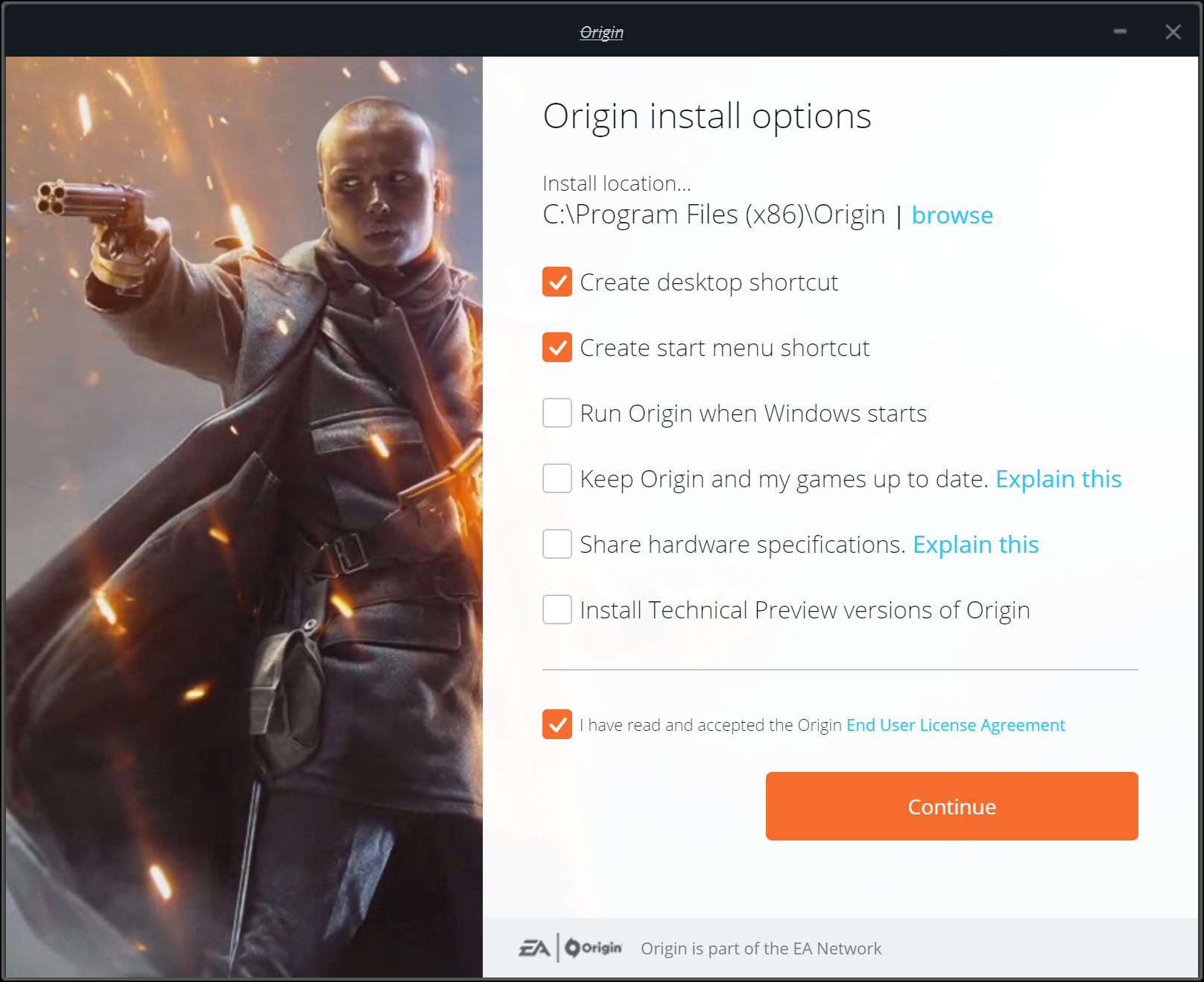 EA patched new versions of Origin to force you to update because people were bypassing EA App (because its trash lmao), so we need to download a slightly older version of Origin before this forced update was added in.
This will not affect the playability of your games in anyway or any online features of EA services.
Go to this link and download Origin Full 10.5.119.52718, its the one on the top left.
Only download Origin Full, this will not work for Origin Thin
https://taskinoz.com/origin/
Save the file and run the installer
De-select any options you want, I recommend only leaving the desktop and startmenu shortcut options enabled
4. Login Into Origin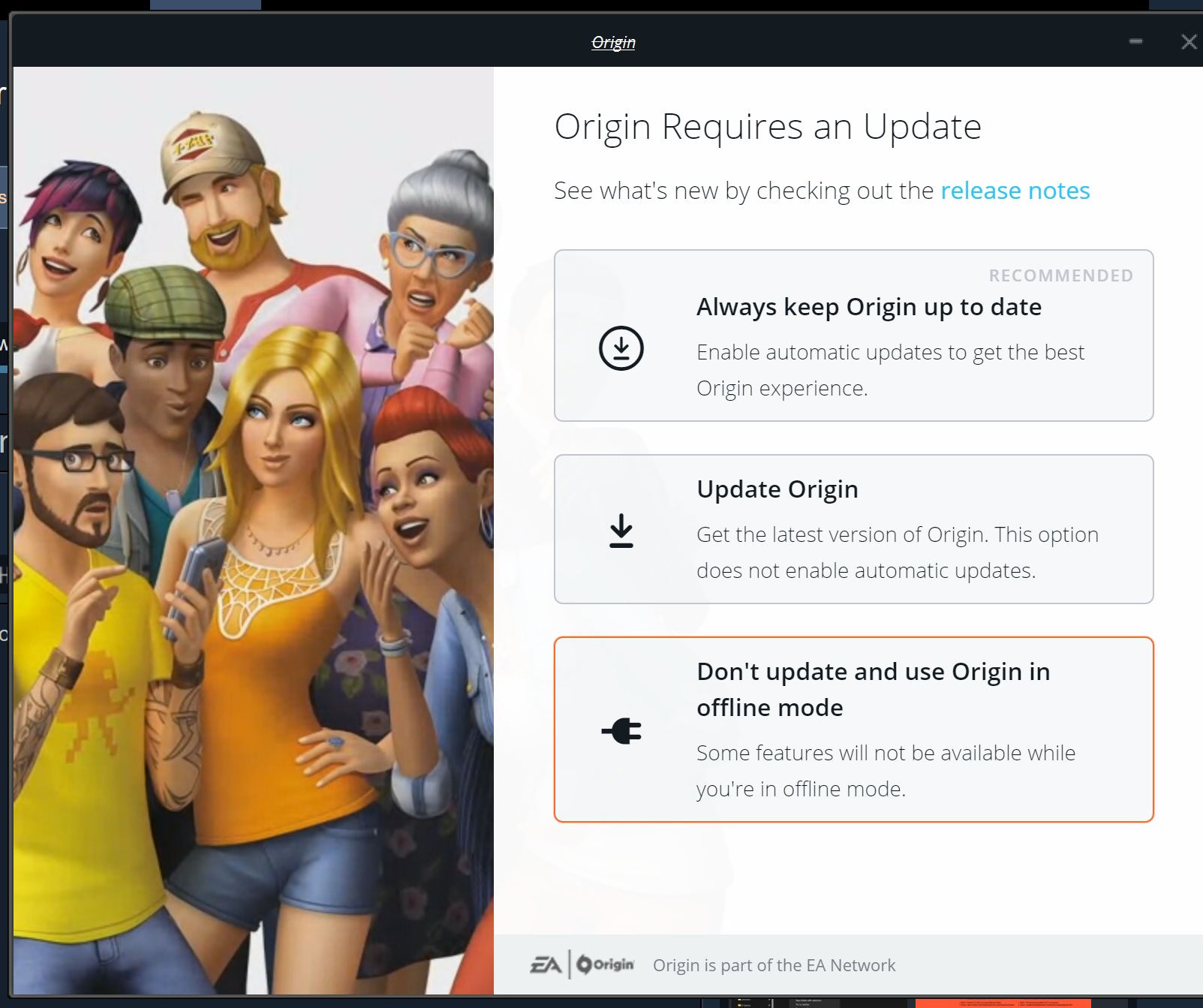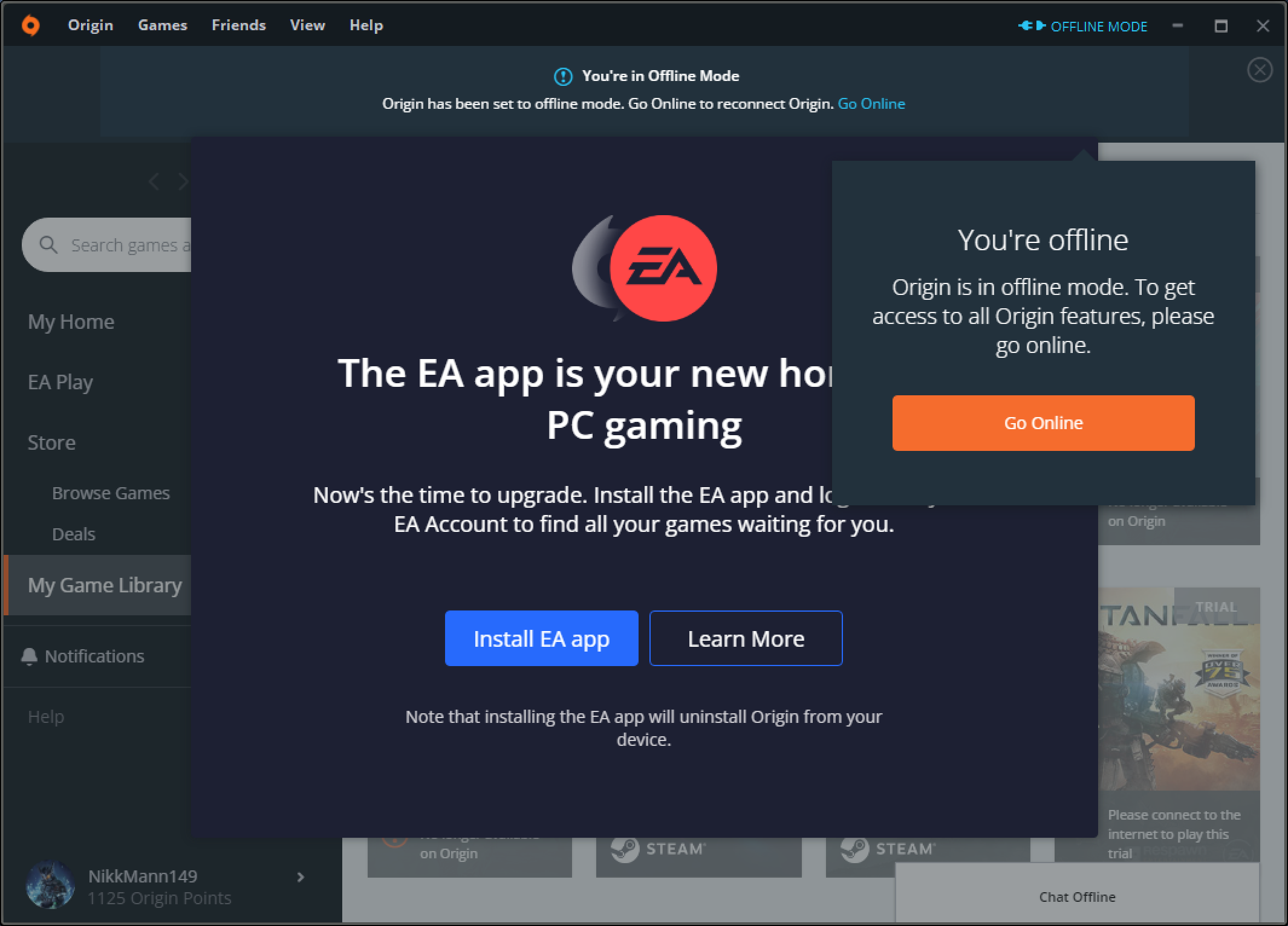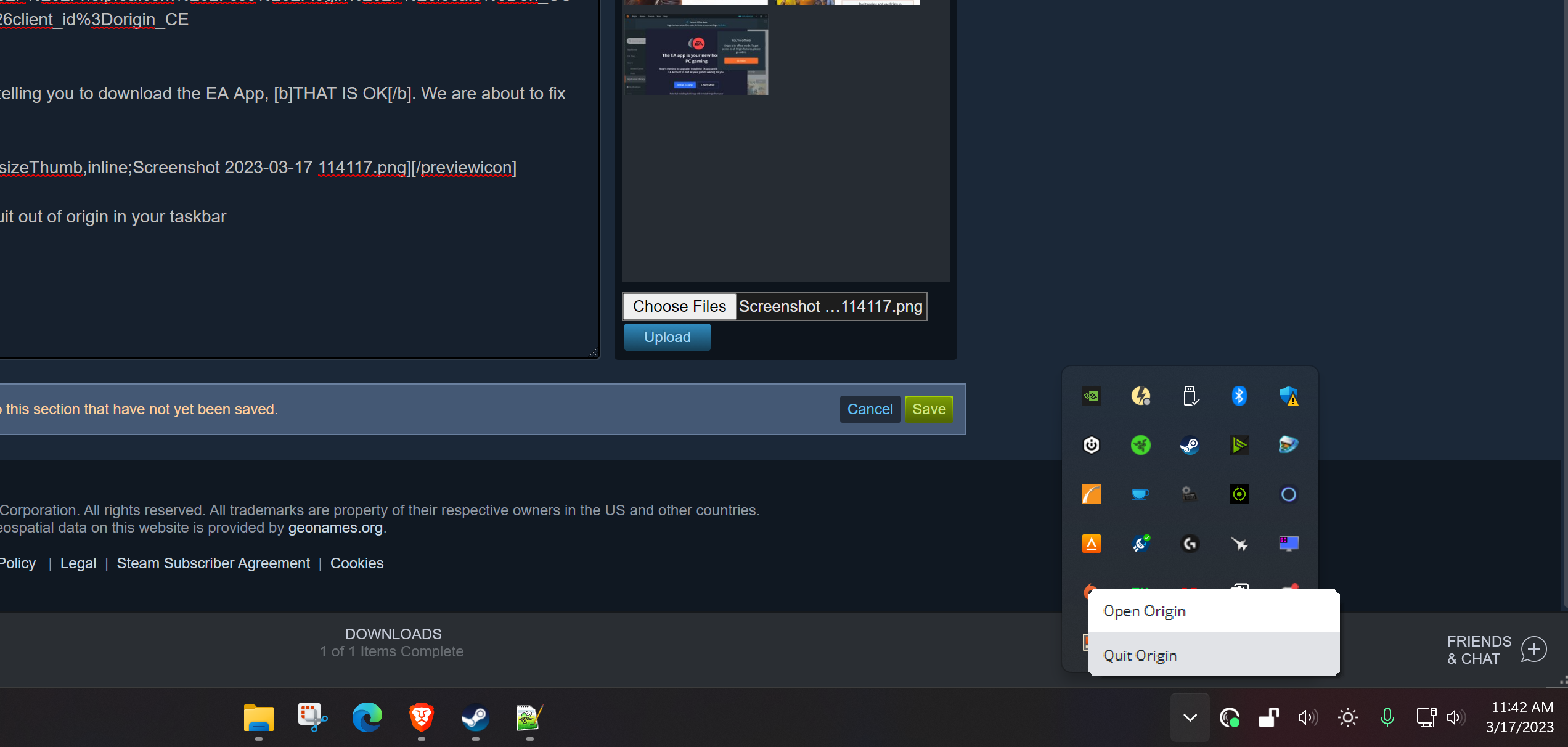 Open Origin and select the option to load into offline mode, DO NOT UPDATE IT
Log in to your EA account and select to stay signed in
If you never setup an EA account and just used the one auto-generated by Steam, then you will need to make one on the EA website and link it to your steam, and then sign in with that. That will register your Steam EA games with the account as well.
To do so, go to this link, click on the steam icon, sign in with your steam account, and follow the instructions from there.
https://signin.ea.com/p/juno/create?execution=e1555318268s1&initref=https%3A%2F%2Faccounts.ea.com%3A443%2Fconnect%2Fauth%3Fdisplay%3Dweb2%252Fcreate%26response_type%3Dcode%26theme%3Deahelp%26redirect_uri%3Dhttps%253A%252F%252Fhelp.ea.com%252Fsso%252Flogin%252F%26locale%3Den_US%26nonce%3Dnonce%26client_id%3Dorigin_CE
You will see a message telling you to download the EA App, THAT IS OK. We are about to fix that.
Close the window and quit out of origin in your taskbar by right clicking the icon and choosing Quit Origin
5. Block Origin Updates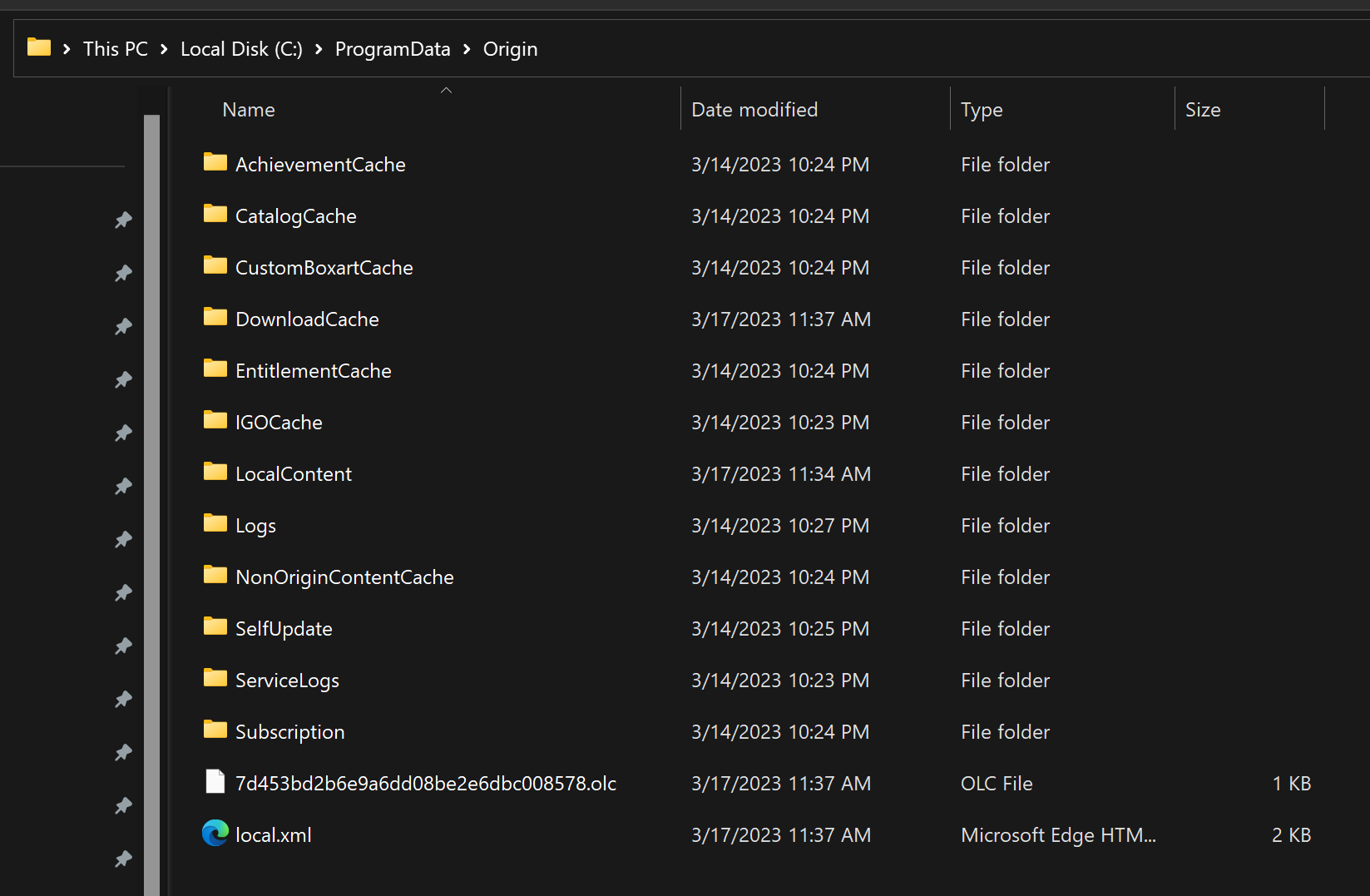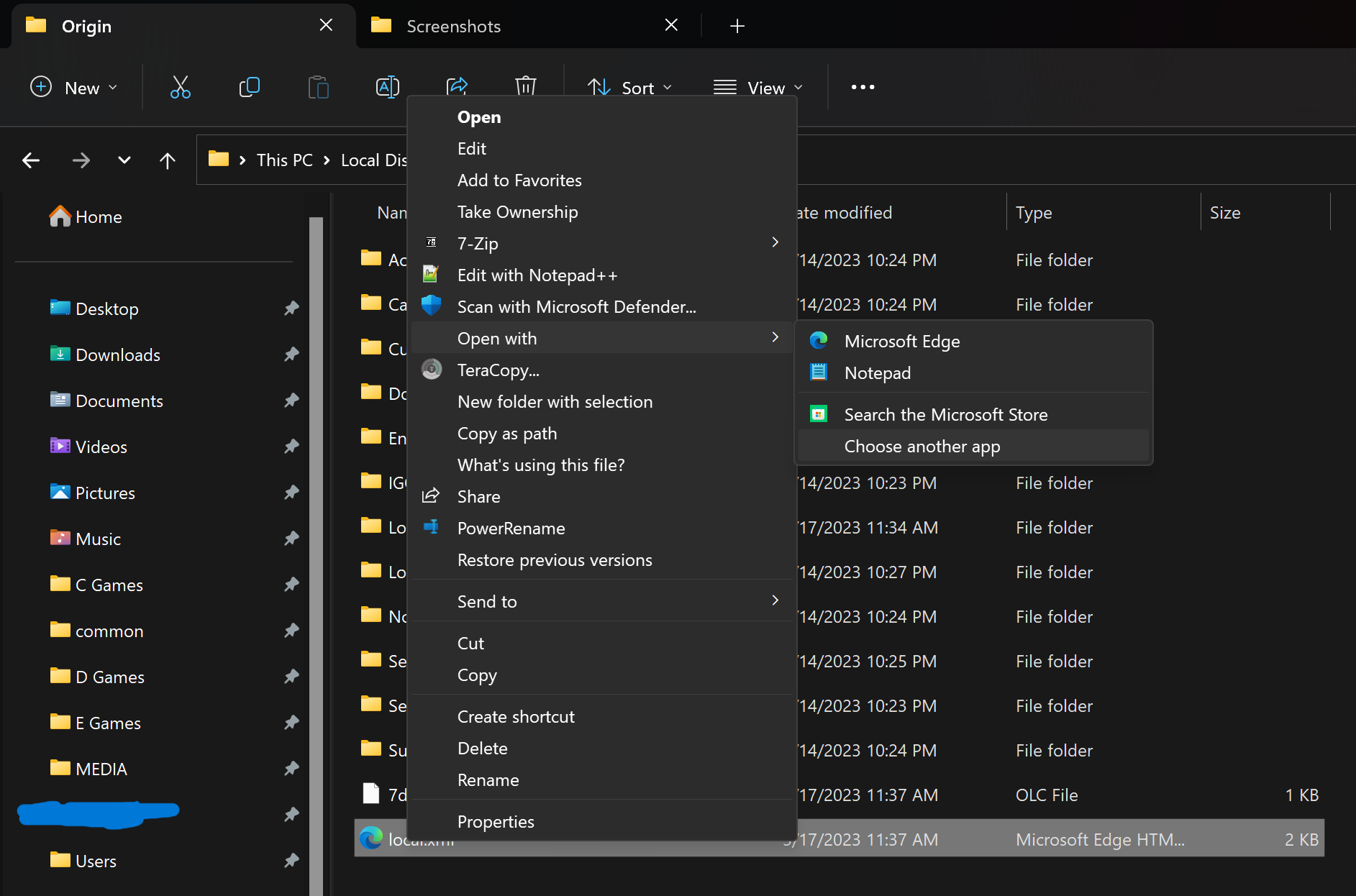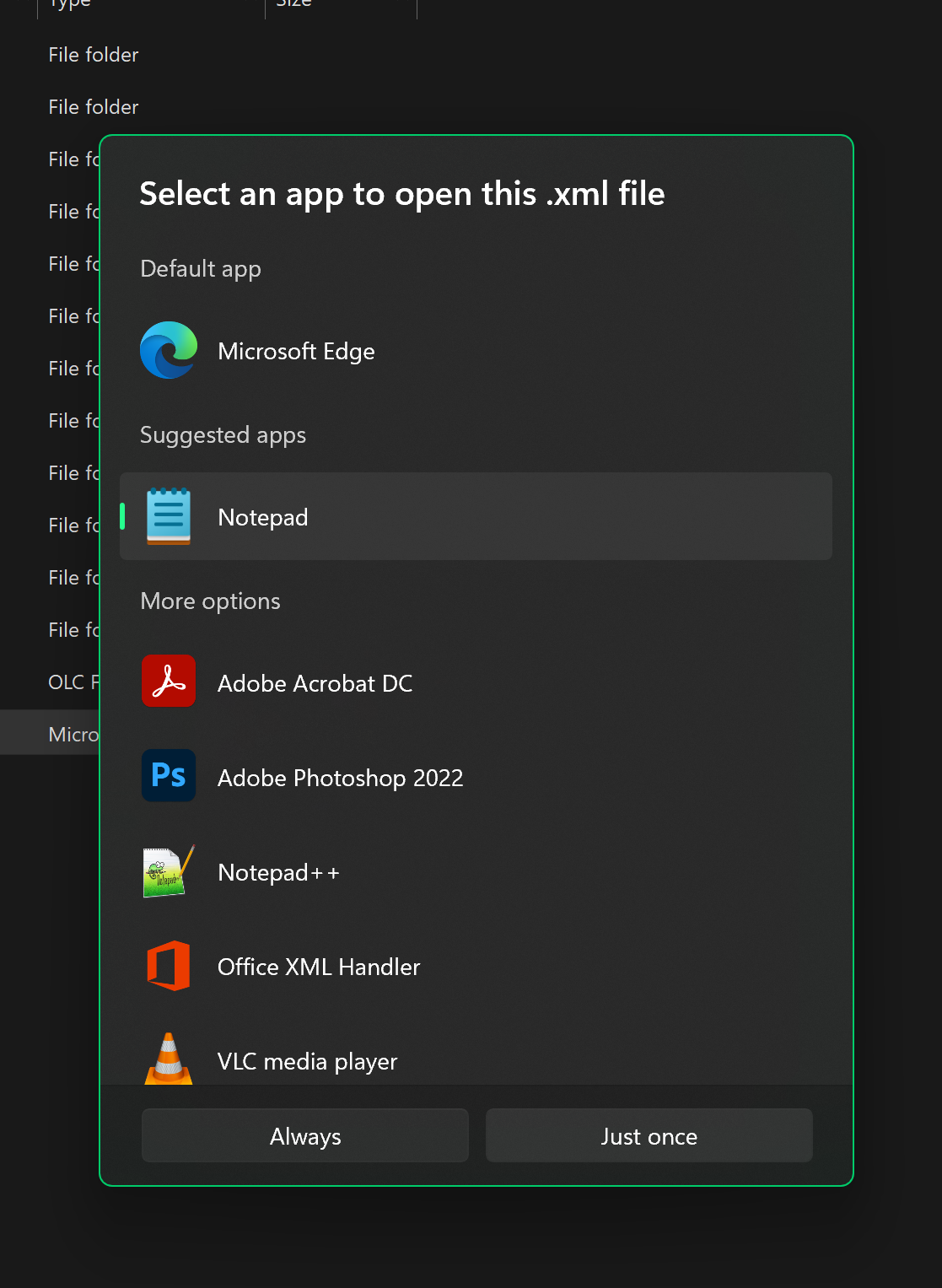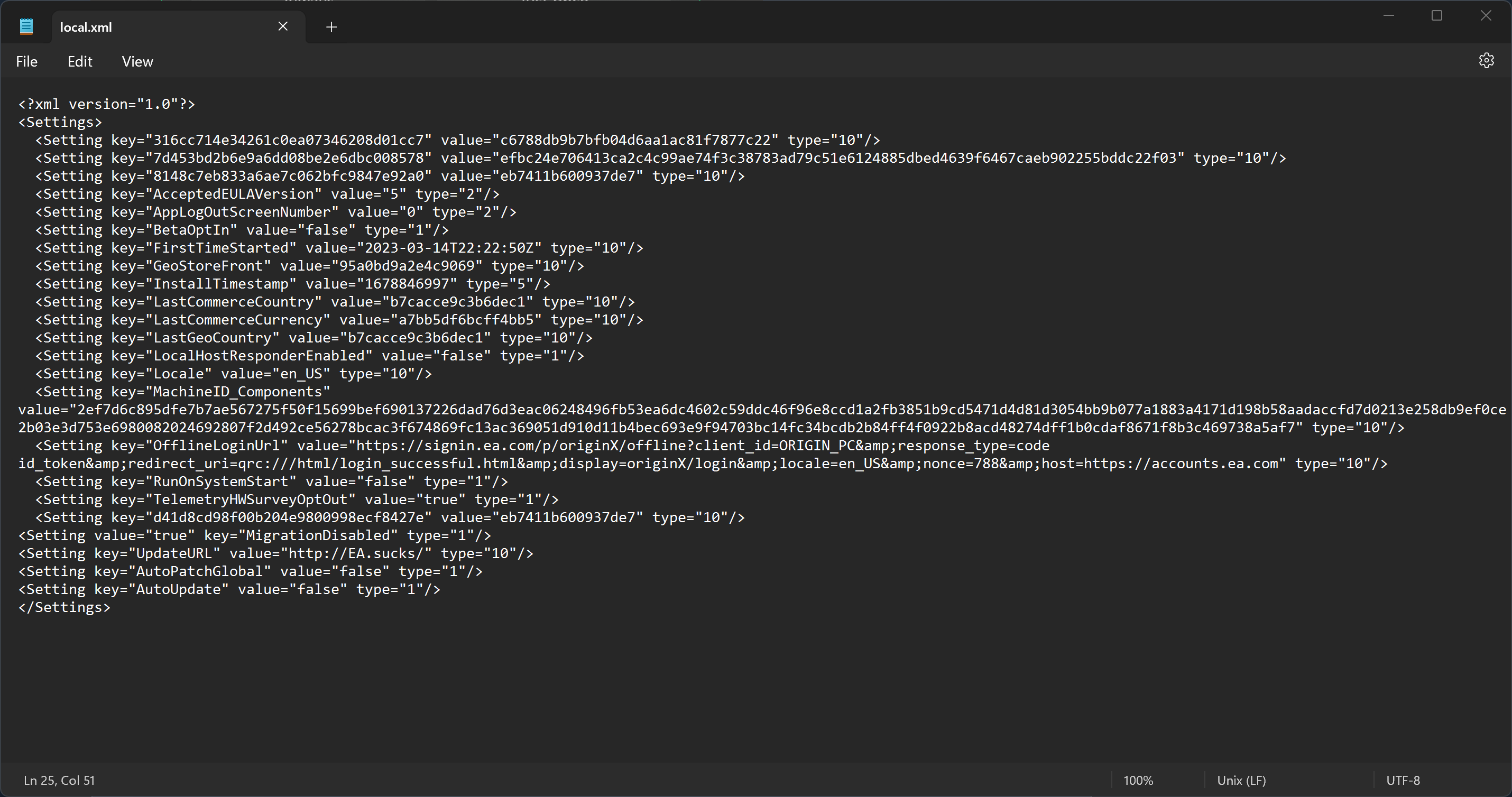 Go to the following folder: ProgramData > Origin
Open the file local.xml with an editor like Notepad
Copy the following 4 lines near the bottom of the file above the last line </Settings>
<Setting value="true" key="MigrationDisabled" type="1"/>
<Setting key="UpdateURL" value="EA.sucks/" type="10"/>
<Setting key="AutoPatchGlobal" value="false" type="1"/>
<Setting key="AutoUpdate" value="false" type="1"/>
Should look like this
Save it by clicking File in the top left, then Save, and close it
6. Fixing Origin Settings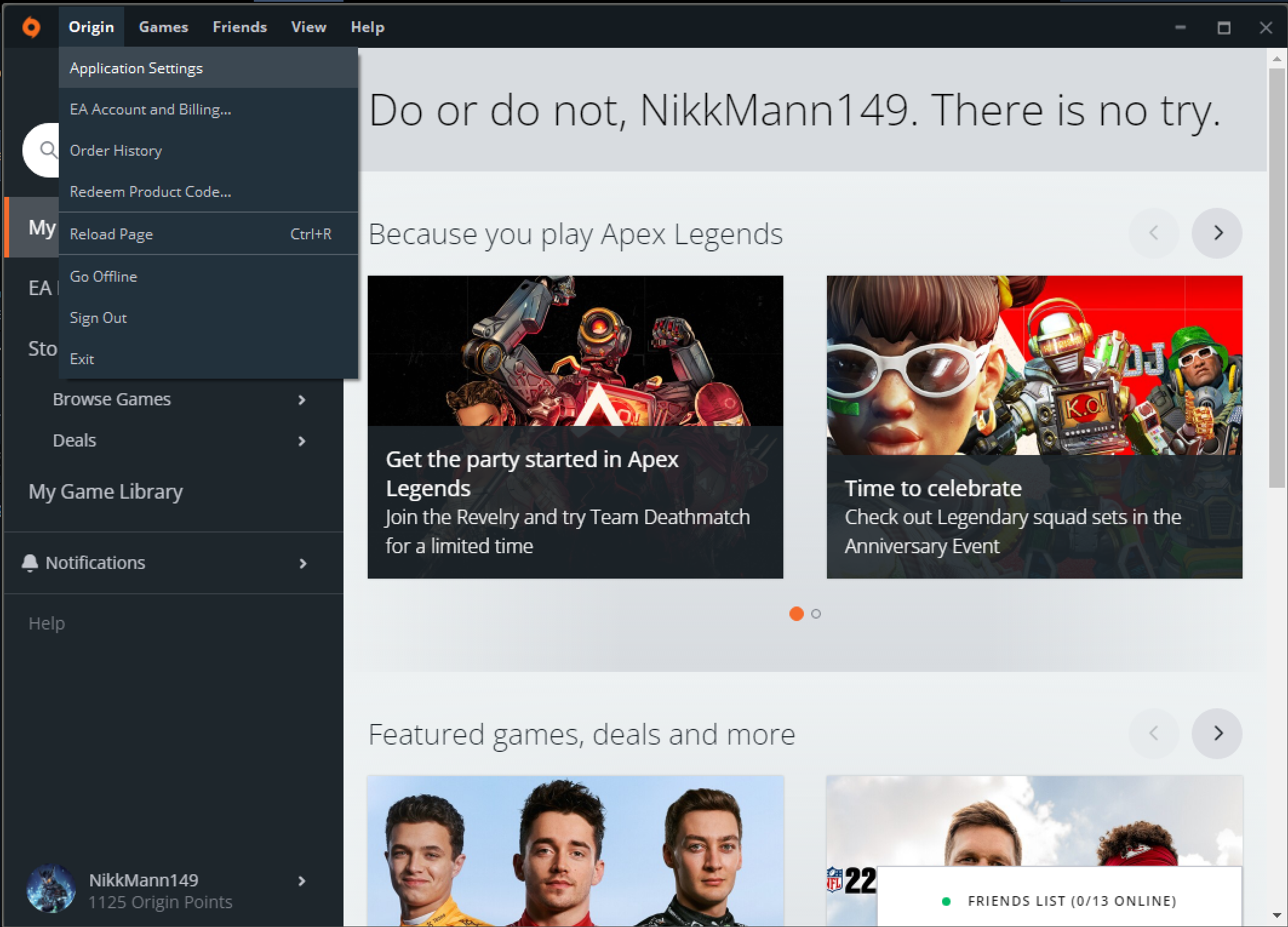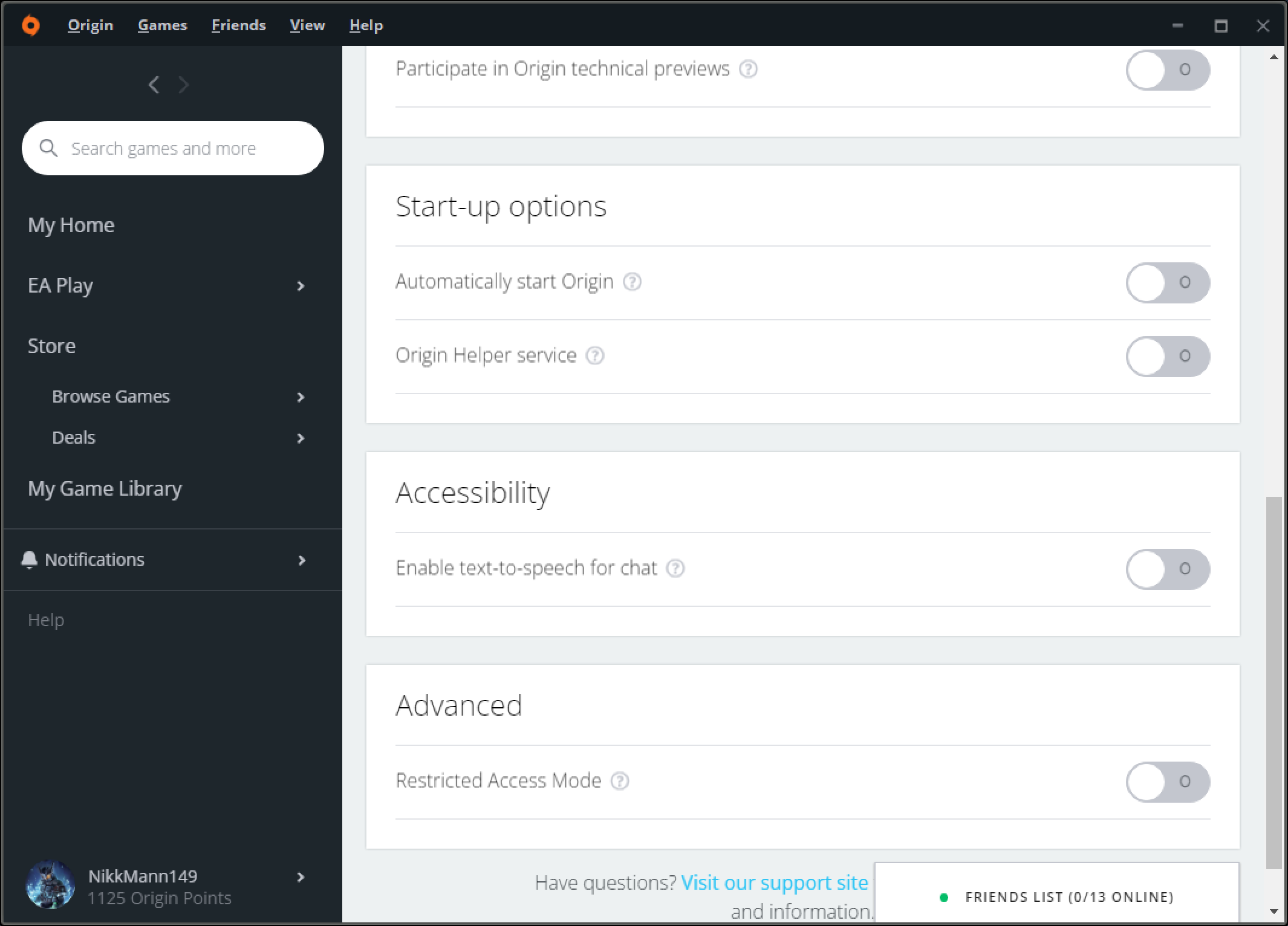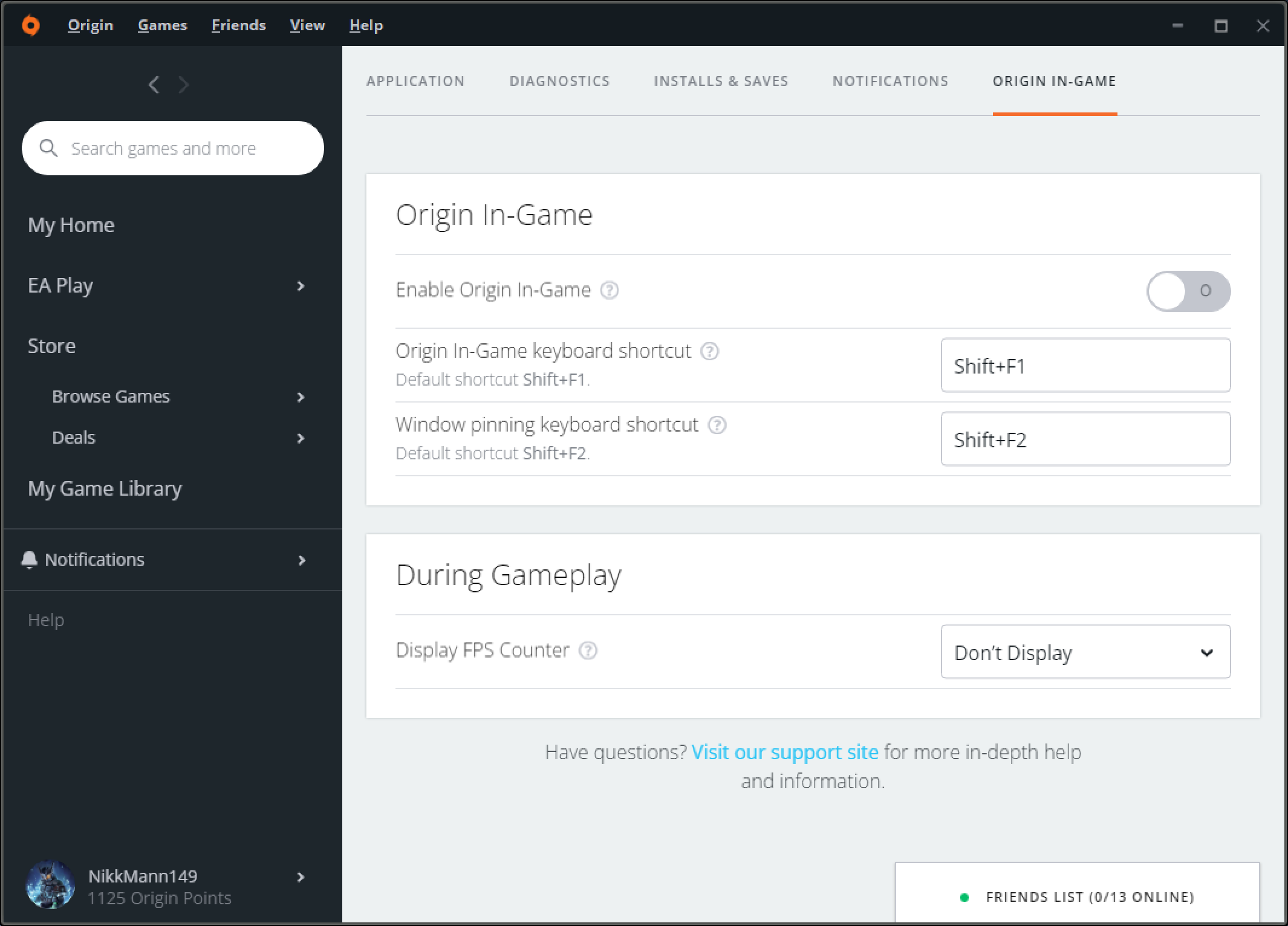 Open Origin and you should now be able to login online without any notifications to update or install the EA App
Now, click Origin in the top left and choose Application Settings
Go through the Application tab and make sure these settings are disabled (you can change others if you want): Automatically Start Origin , Origin Helper Service
These stop Origin from running unnecessary background processes, and make it so it only launches when you start BF2042, and automatically closes/quits when the game closes.
Next go to the Origin In-Game tab and disable it.
You will still be able to receive game invites/requests, but the origin in-game overlay is known to cause performance issues so its best to disable it
7. Removing The Origin In-Game Dll File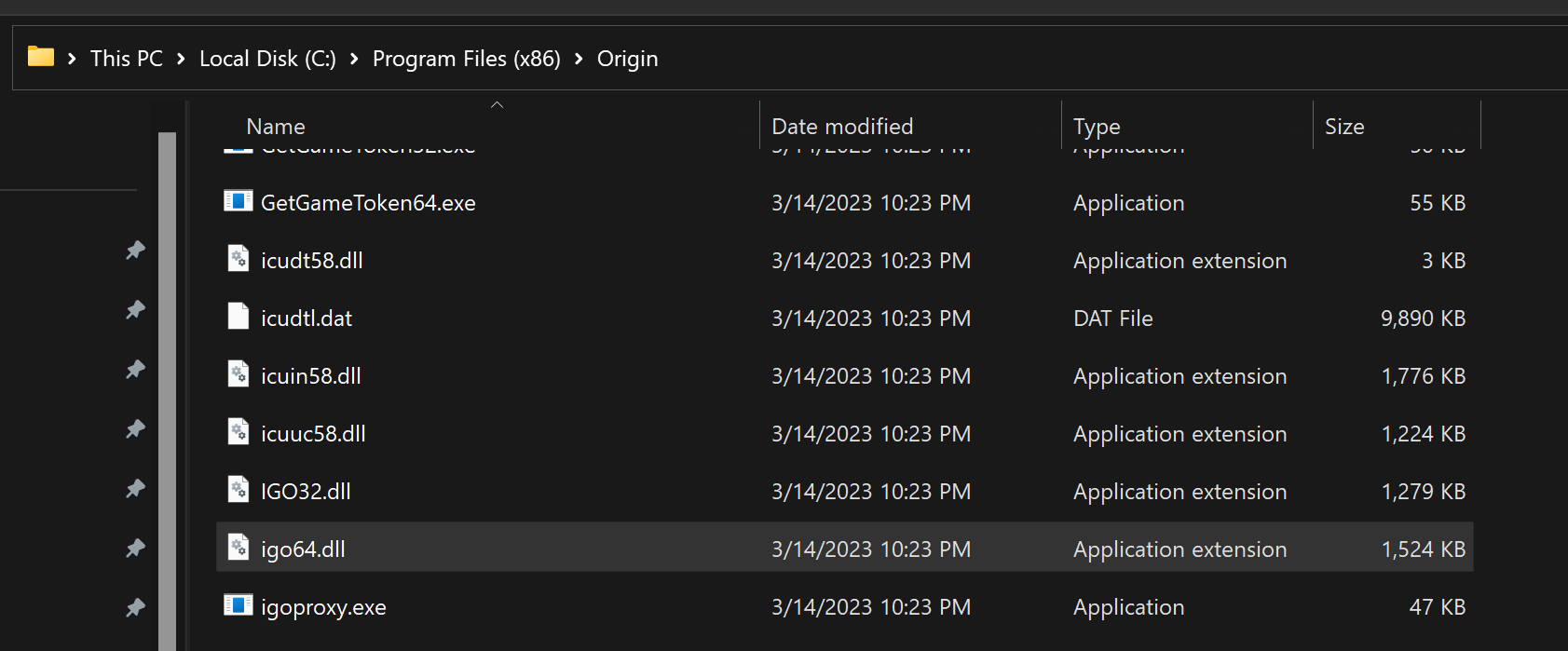 In BF2042 specifically, the Origin In-Game setting used to cause mouse input issues and disabling it in the app didn't help, you had to delete its file to fix it.
DICE says they fixed this a few patches ago, but just to be 100% sure, we will also delete the file. We don't need it since we disabled the in-game overlay anyway.
Quit out of origin the same way you did at the end of Step 4.
Go to wherever you installed Origin, the default location is: Programs Files (x86) > Origin
and find the file named igo64.dll
Rename it to igo64.dllback , that way it is disabled but in-case you ever need it for some reason, you can just go here and rename it back to igo64.dll to re-enable it
Done
That's it. Origin will now automatically open when you start the game and close when you exit it, without any unwanted background processes or data collection, and it should never ask you to update or switch to the EA App.
Enjoy.
Source: https://steamcommunity.com/sharedfiles/filedetails/?id=2948118653					
More Battlefield 2042 guilds
---