Modeling Part And Effect Part.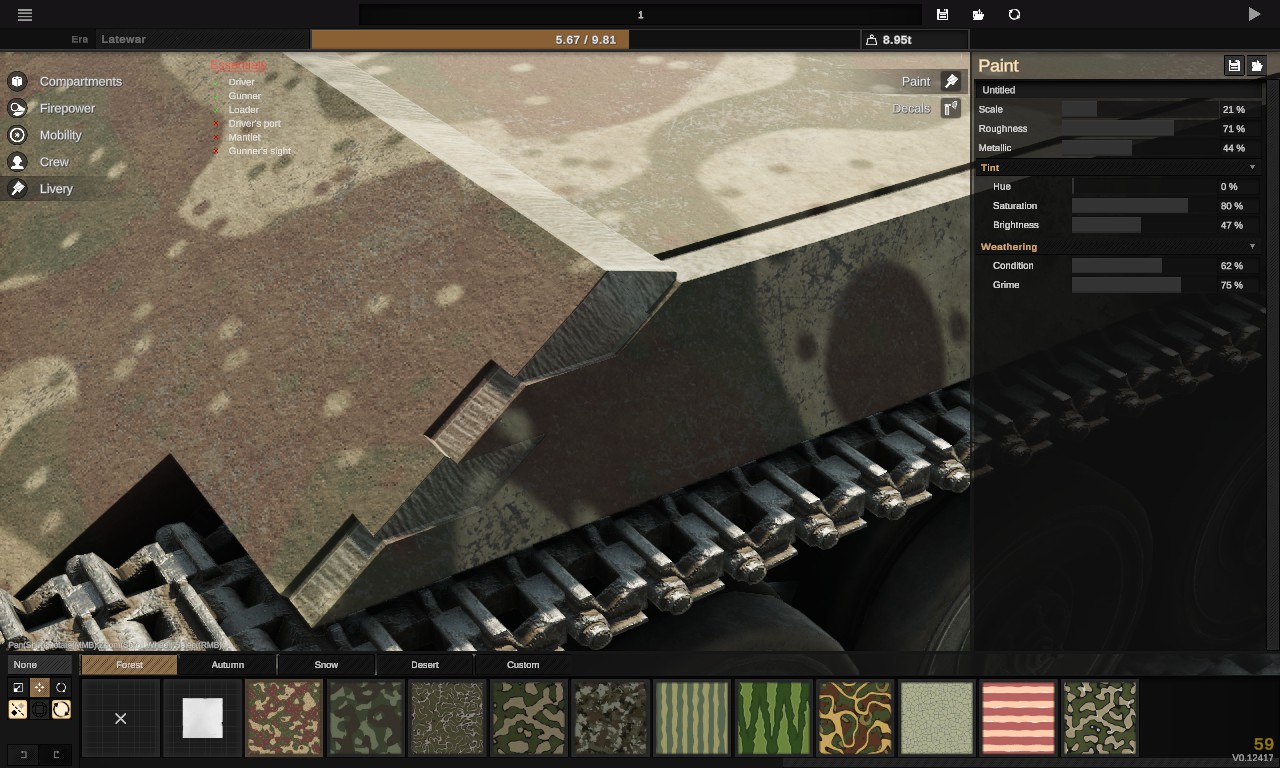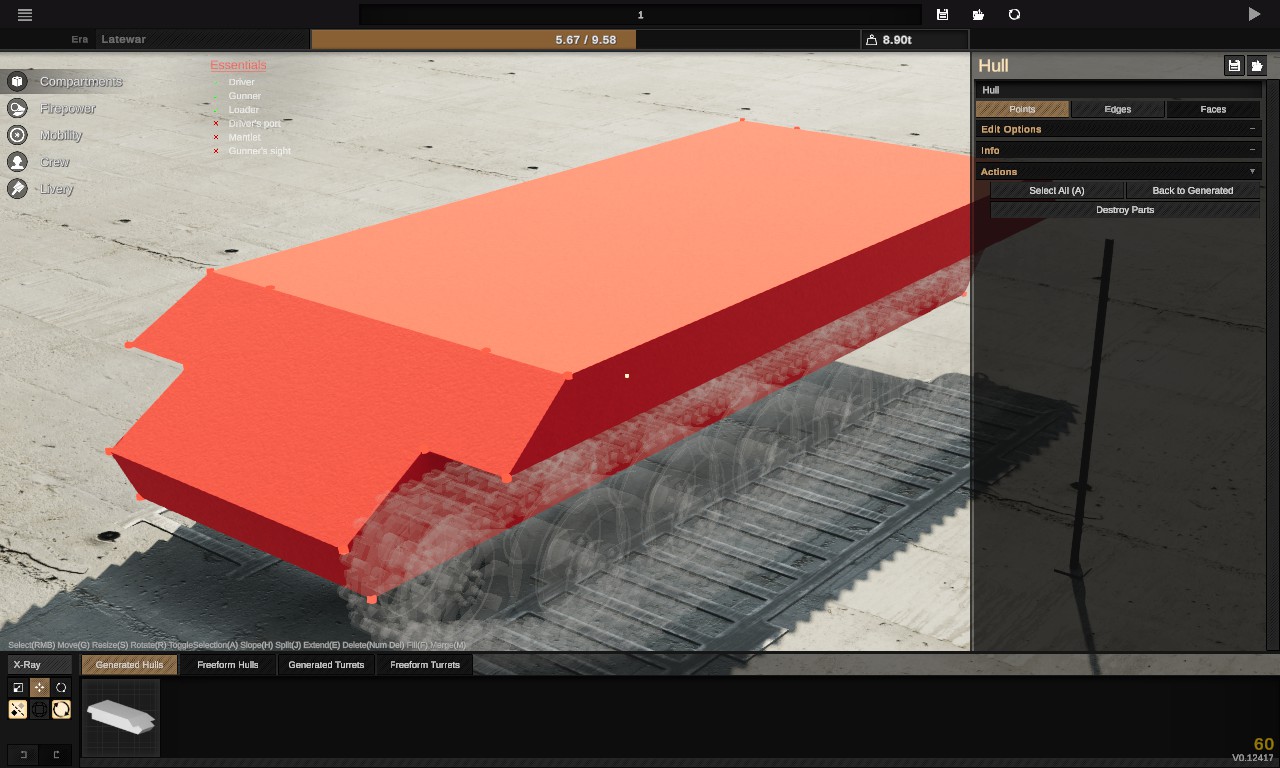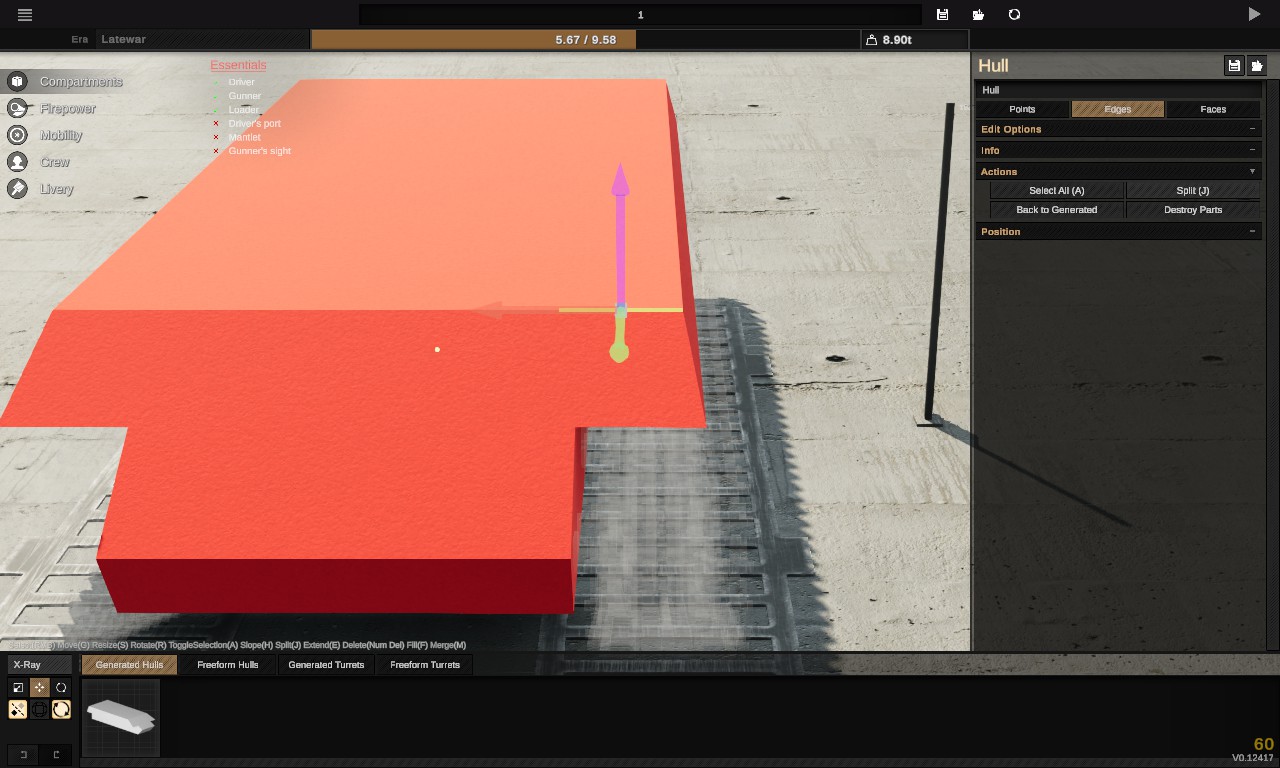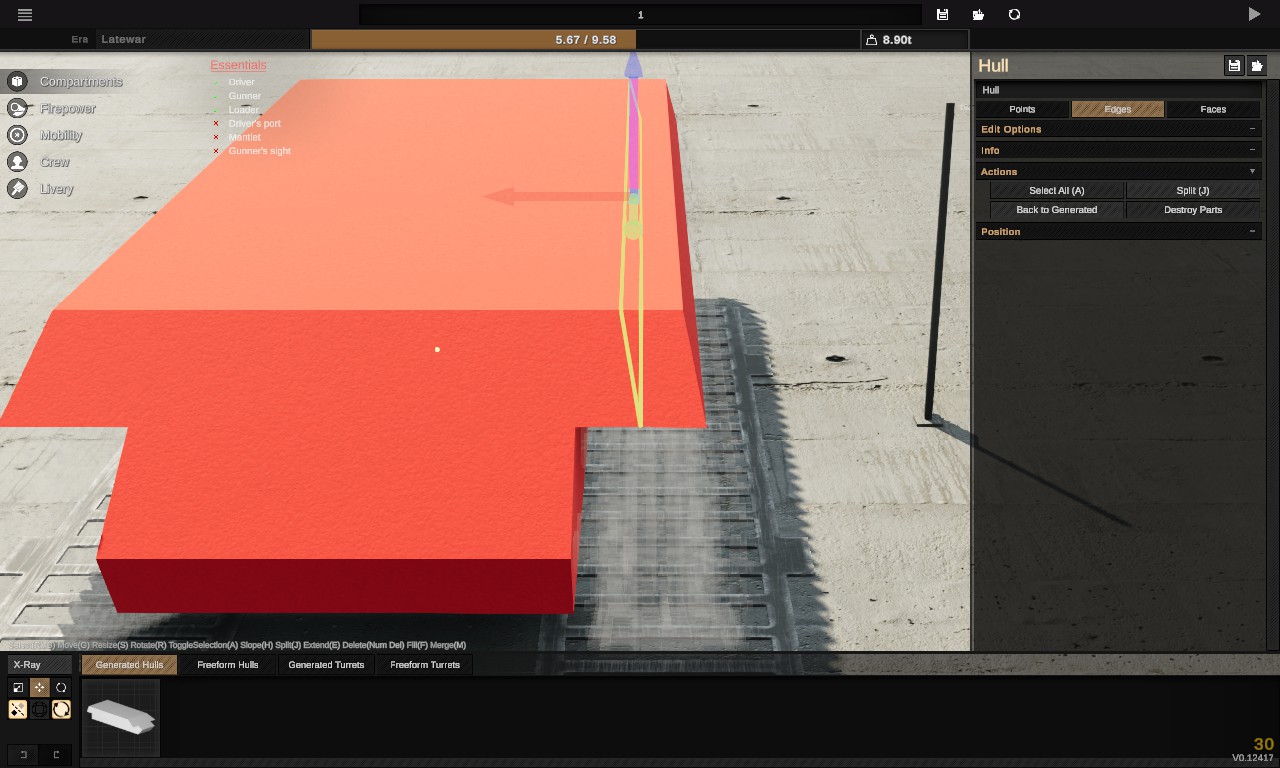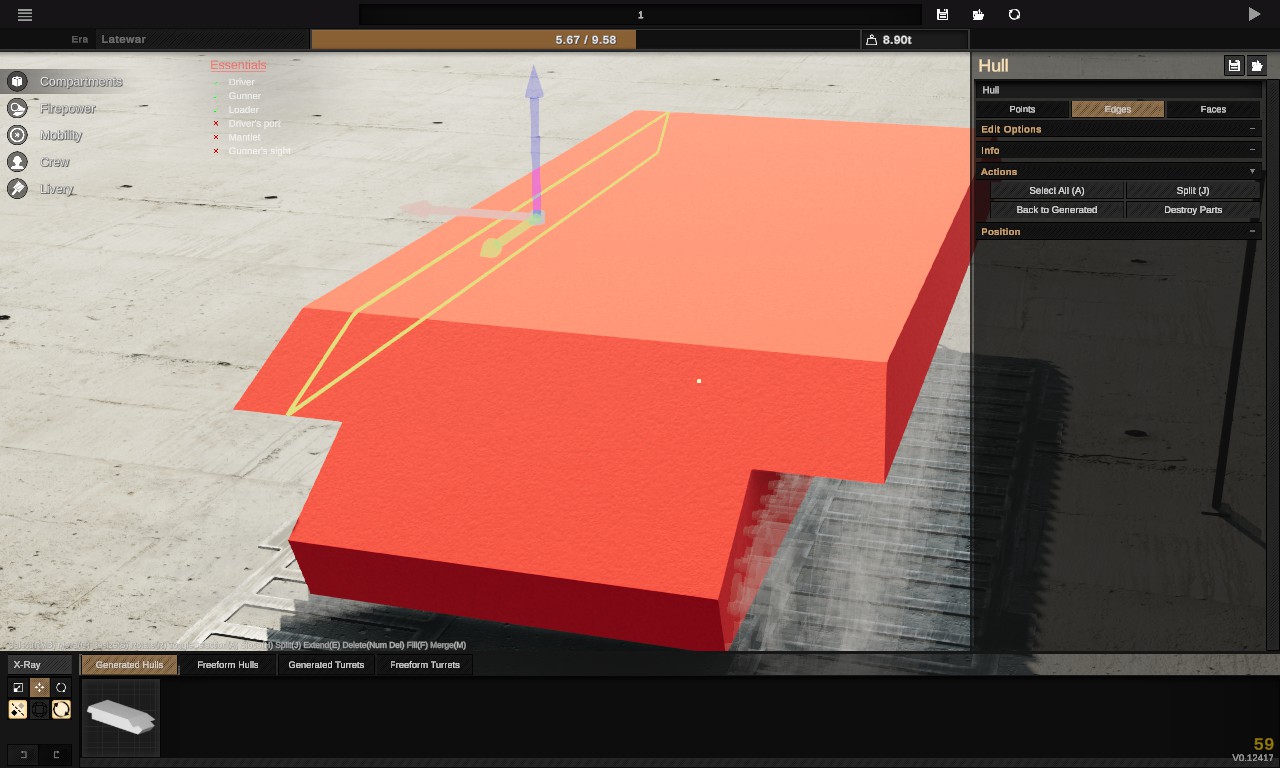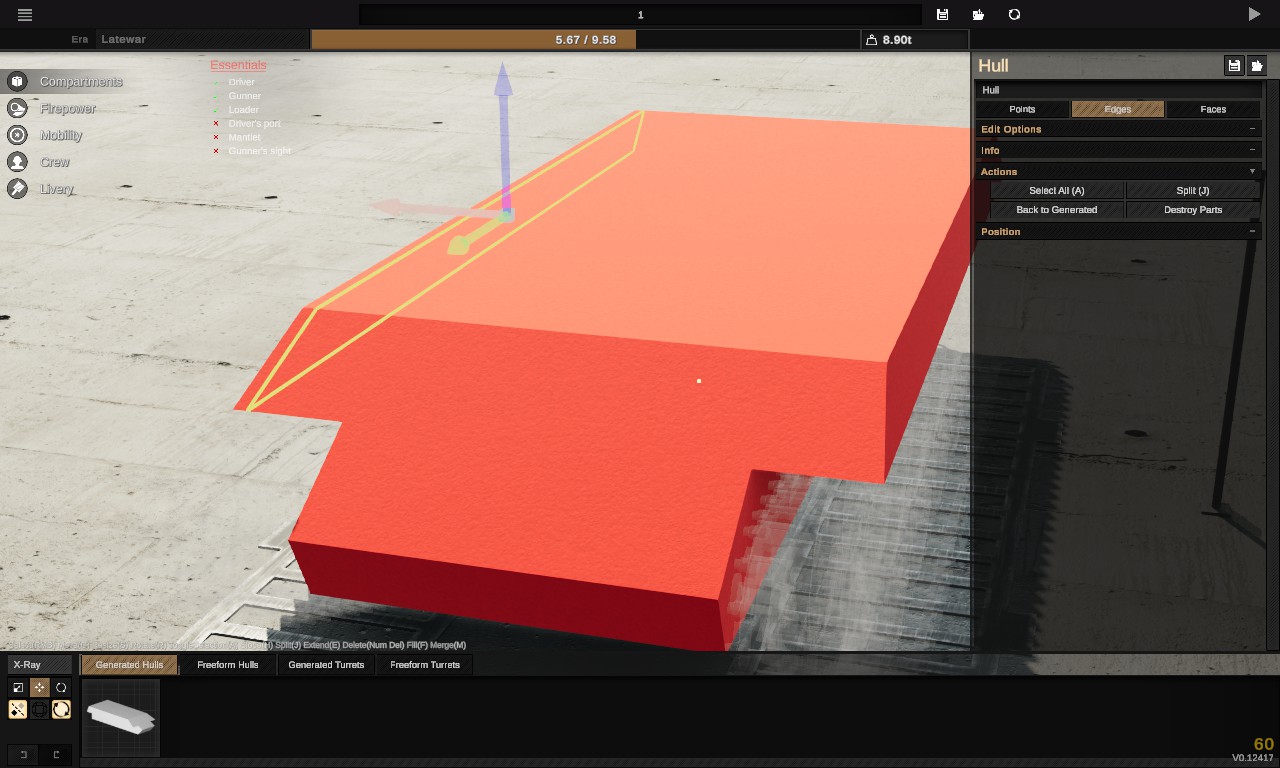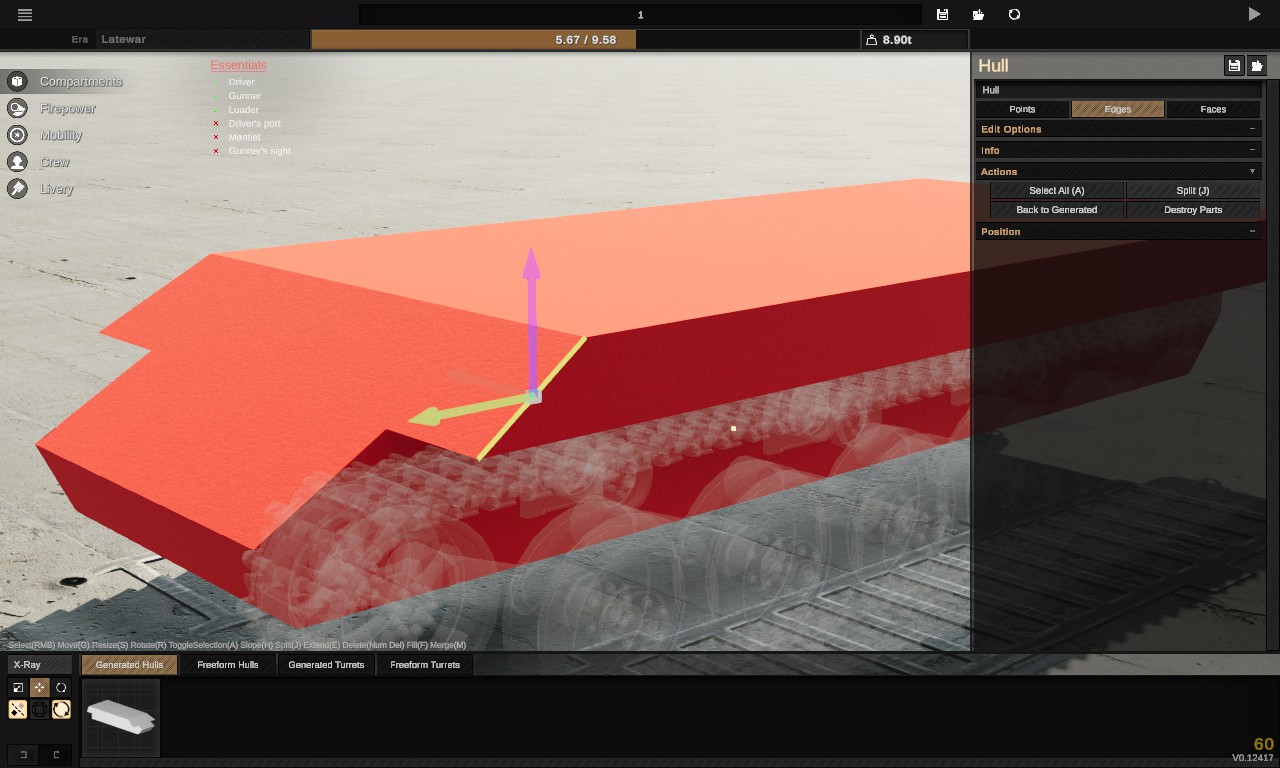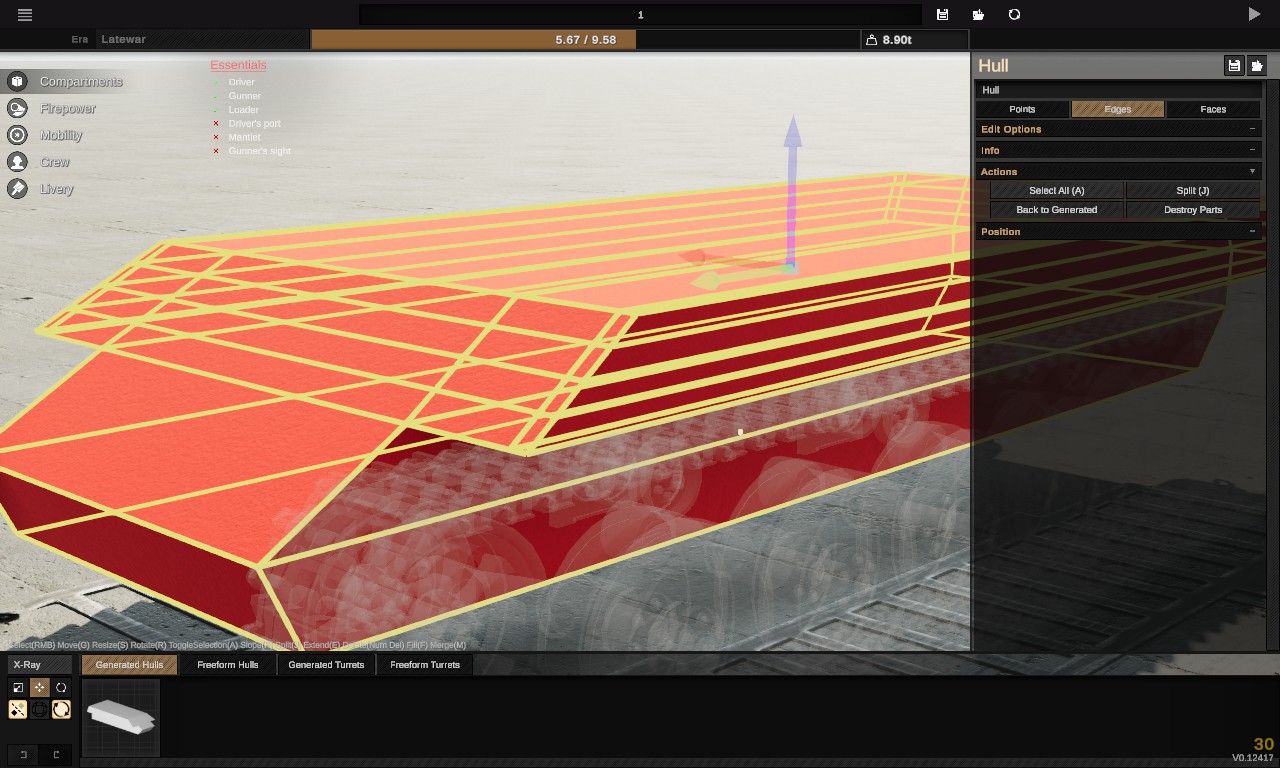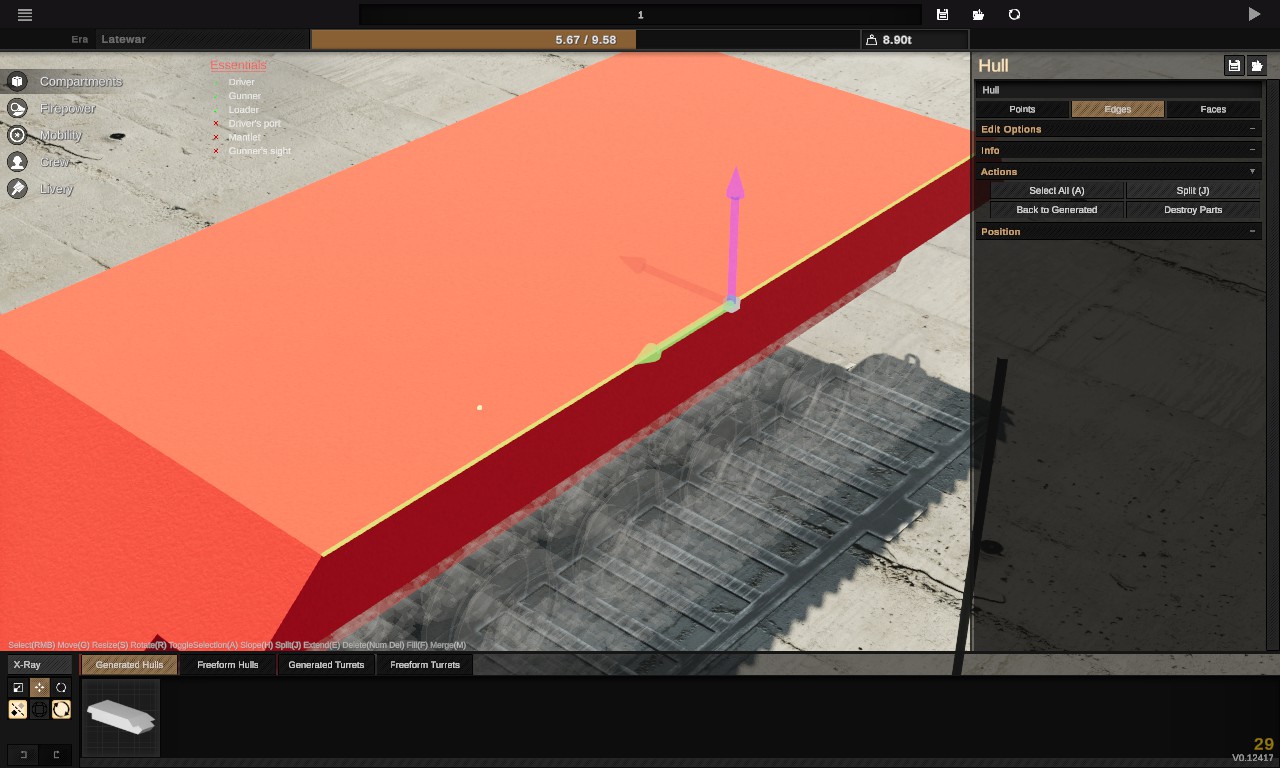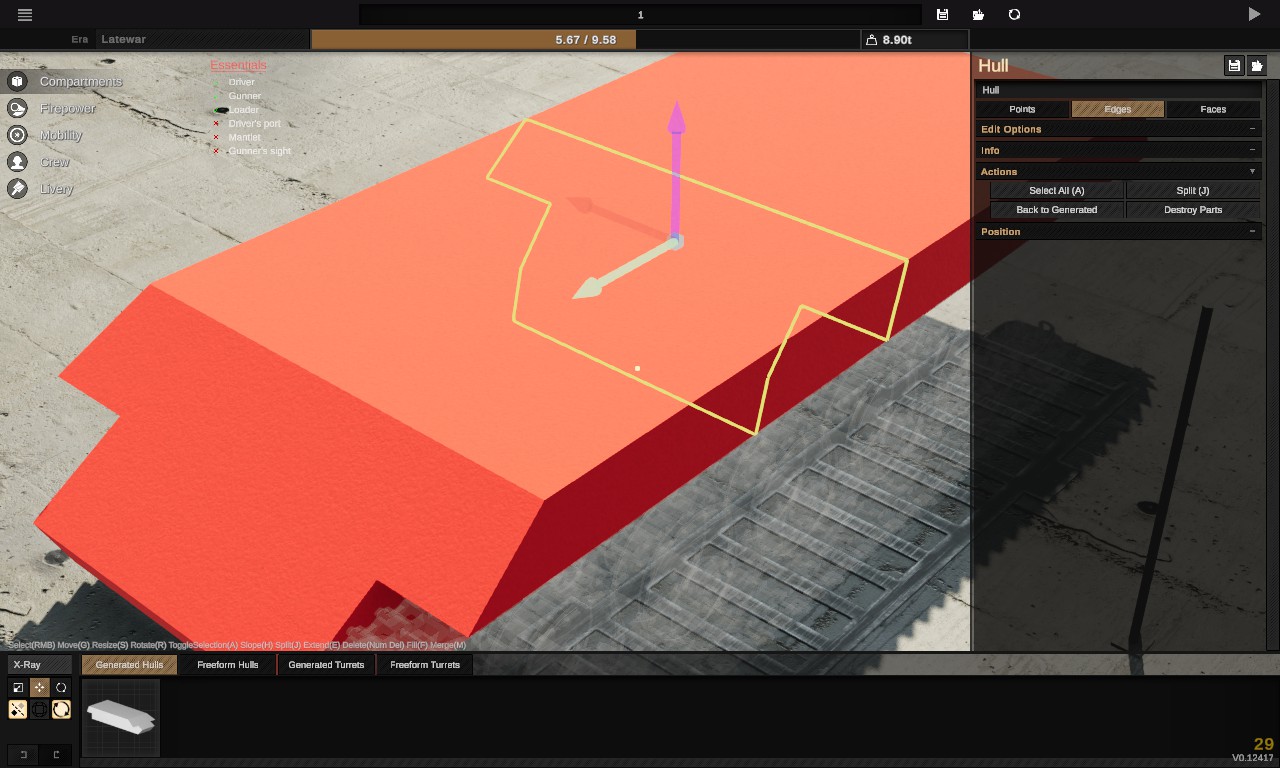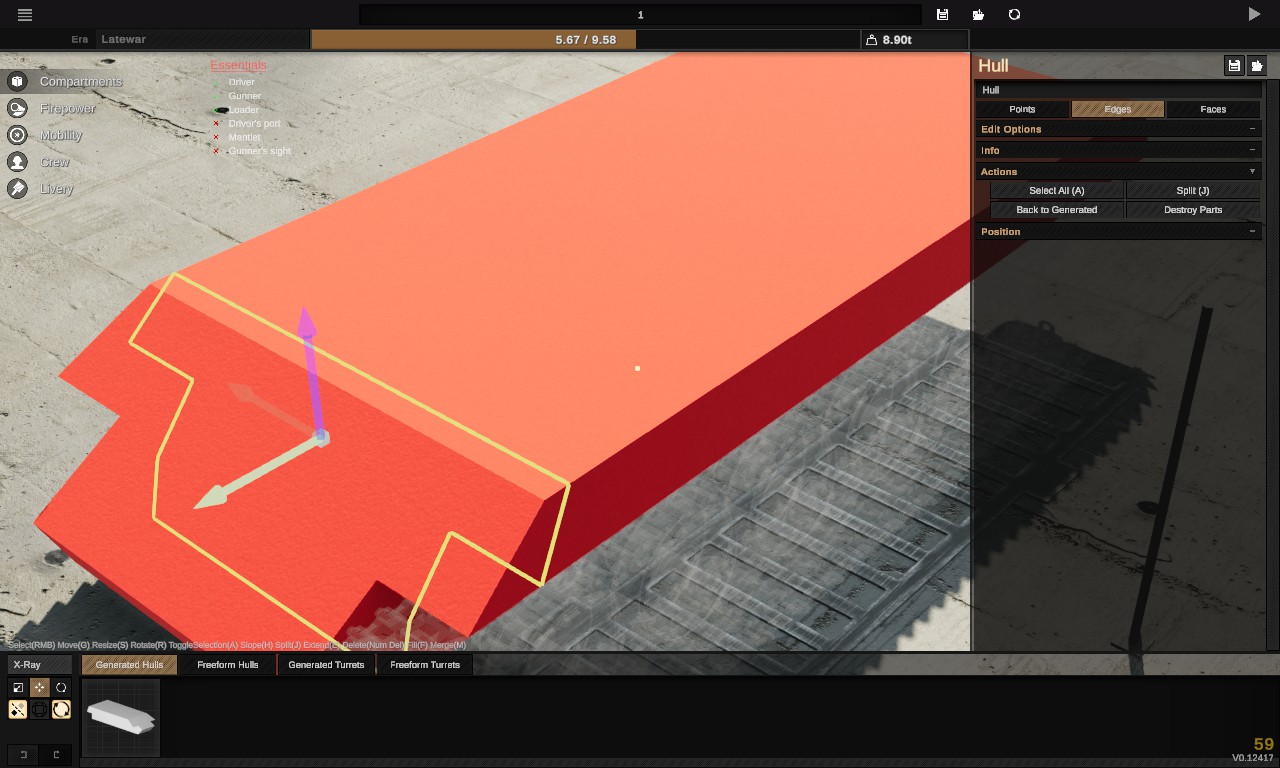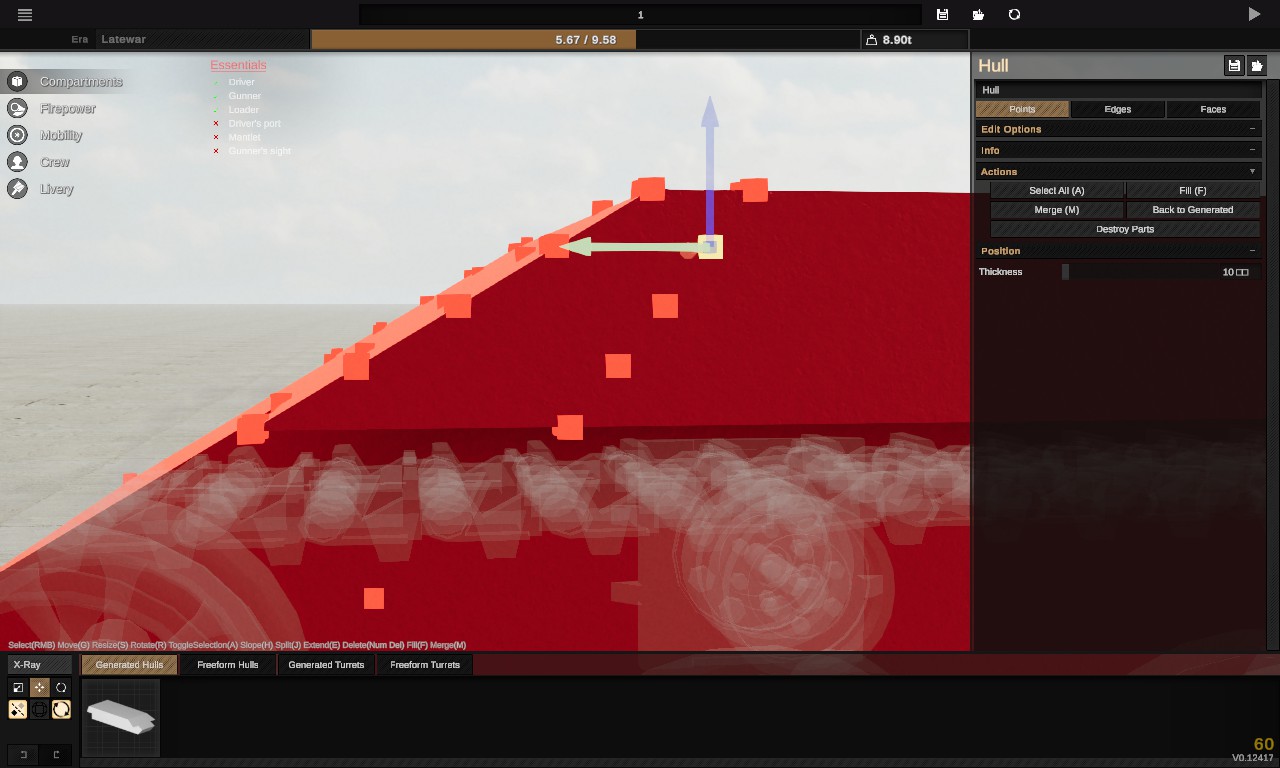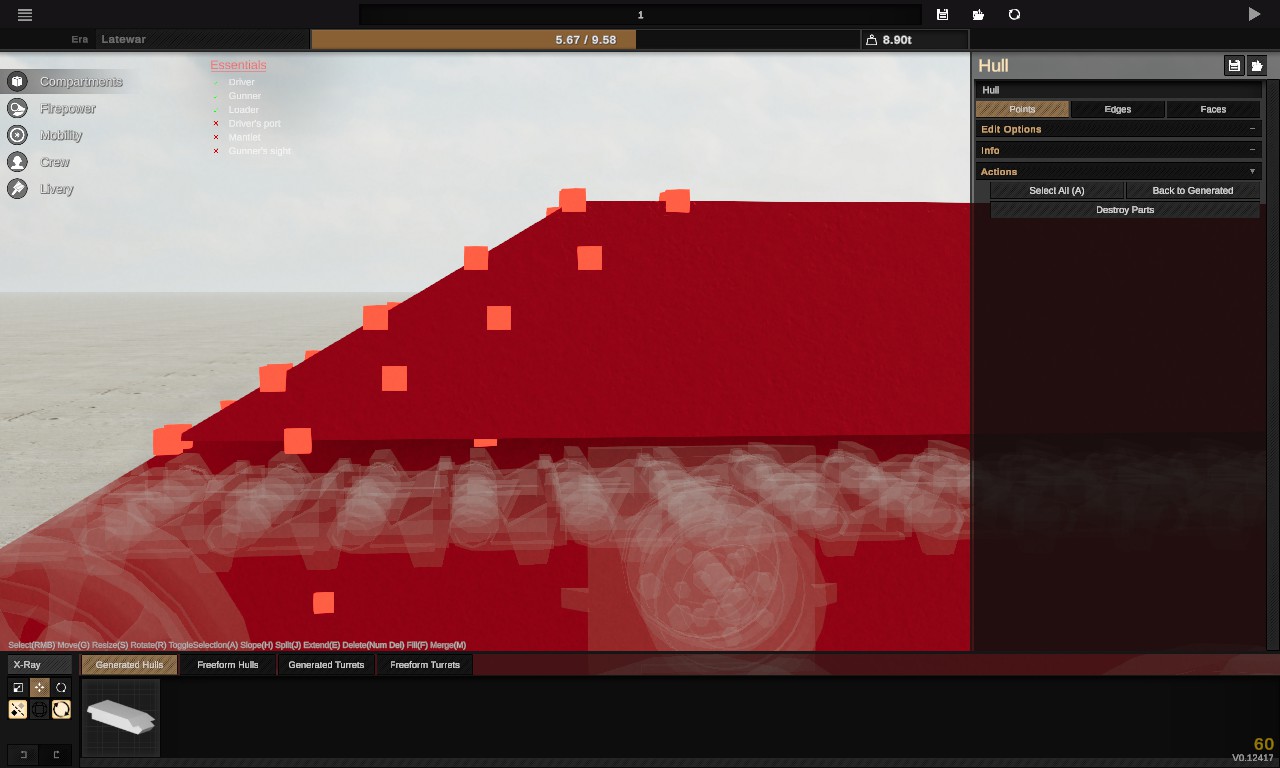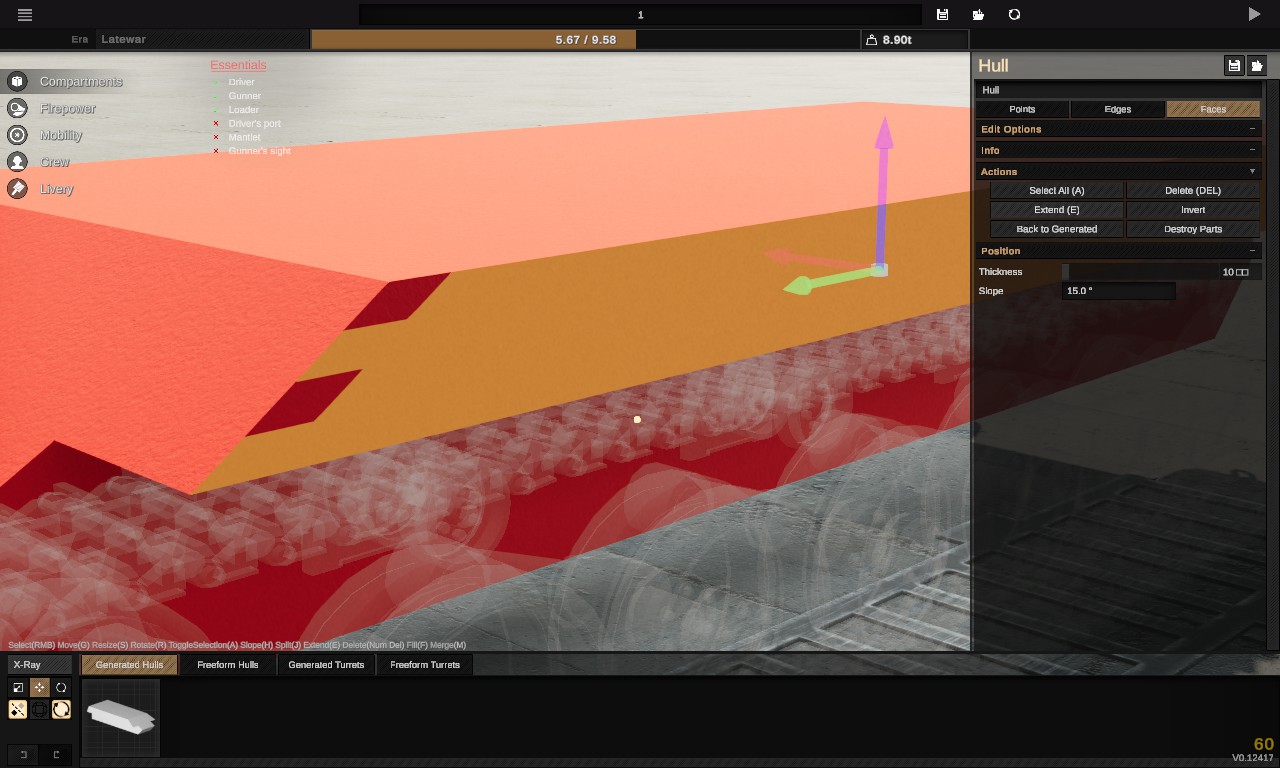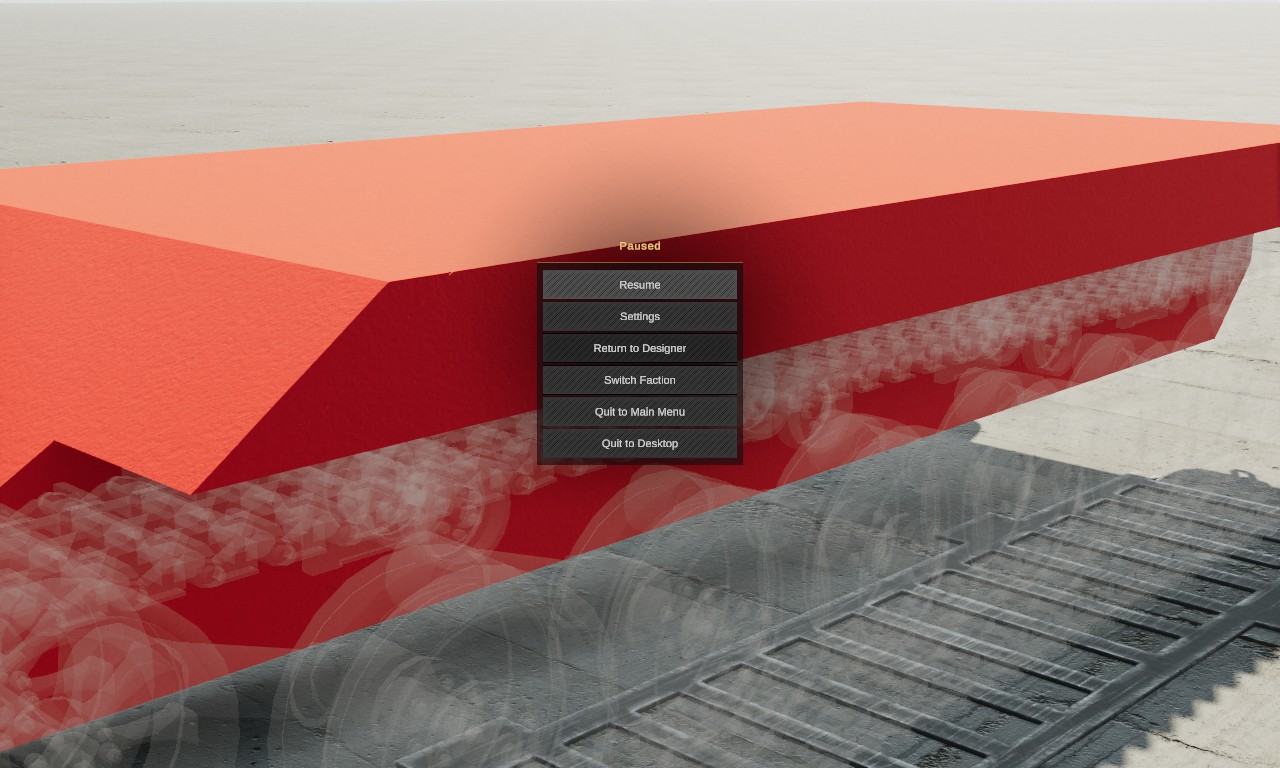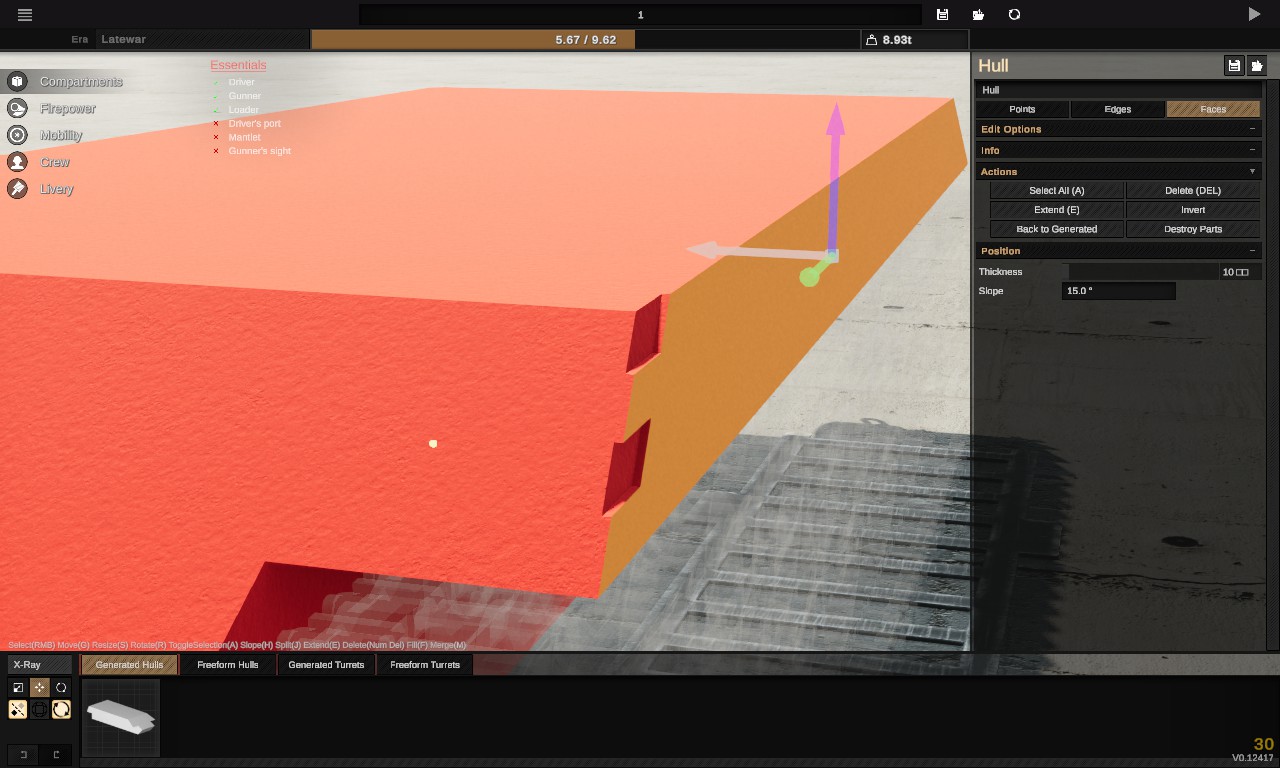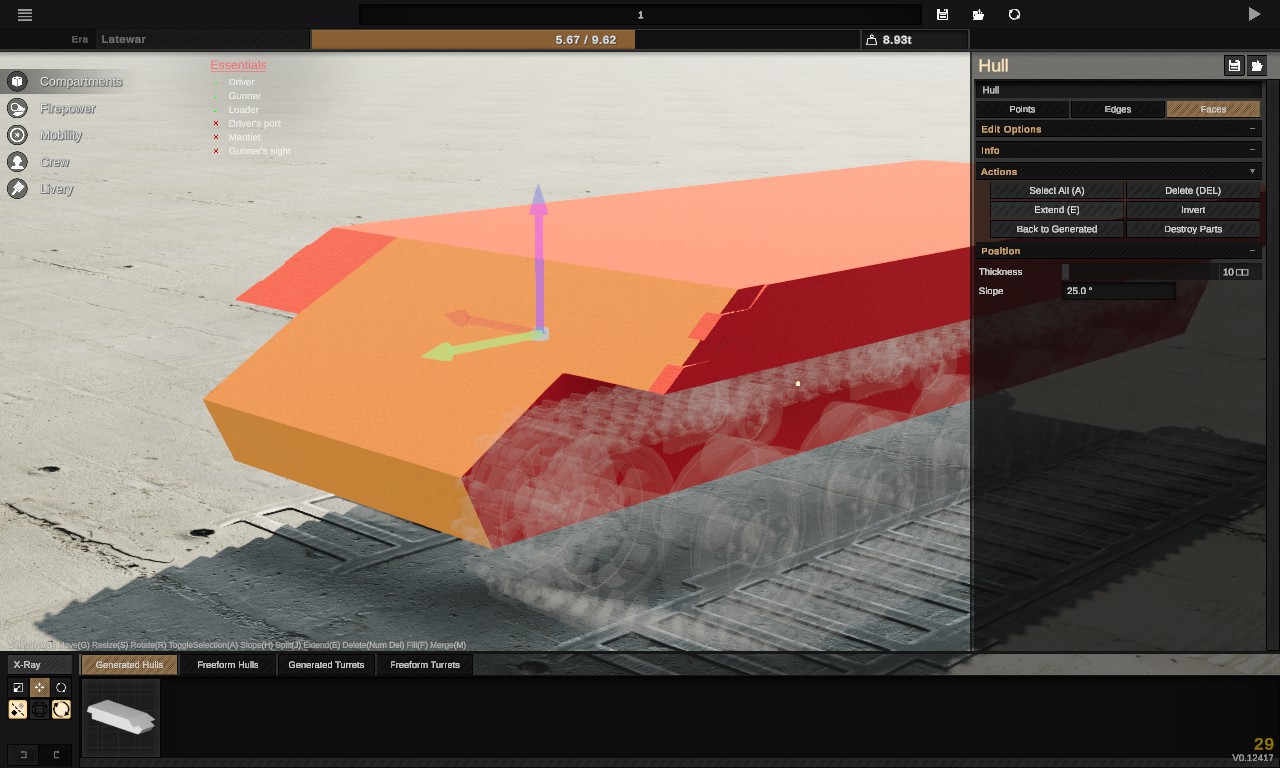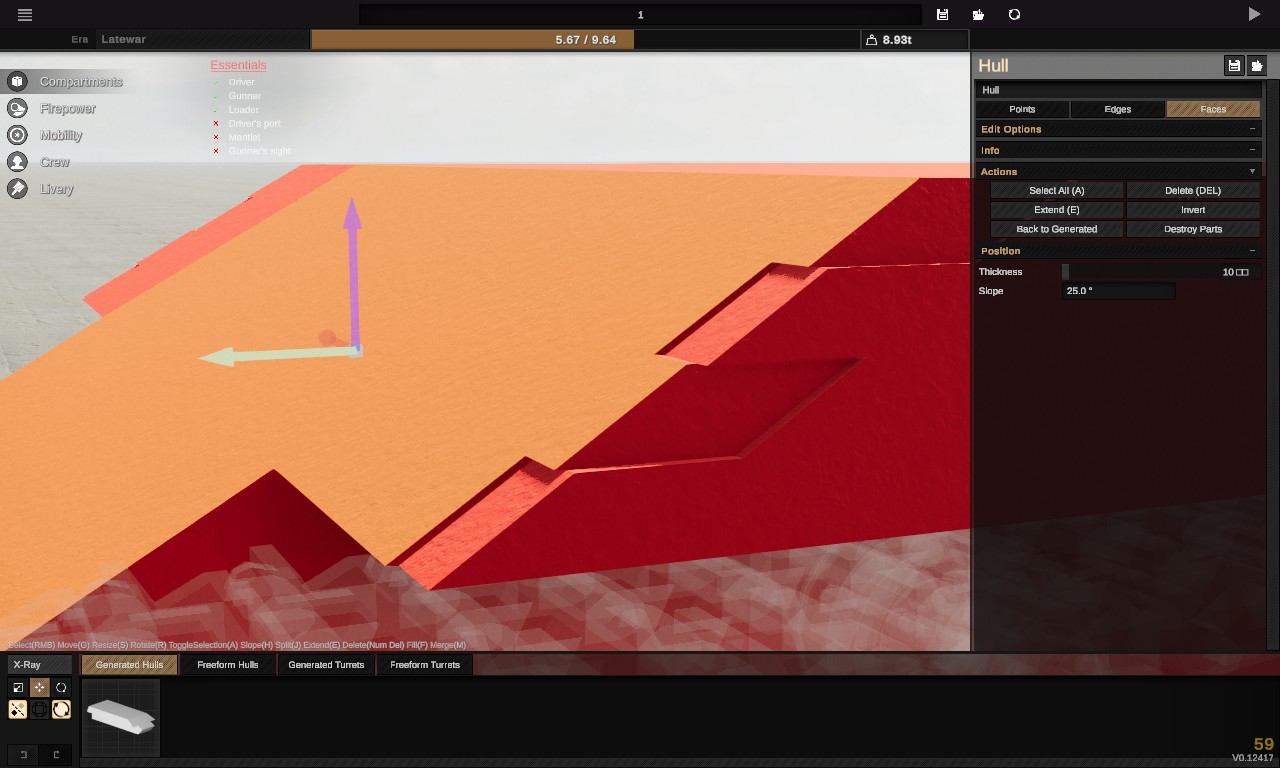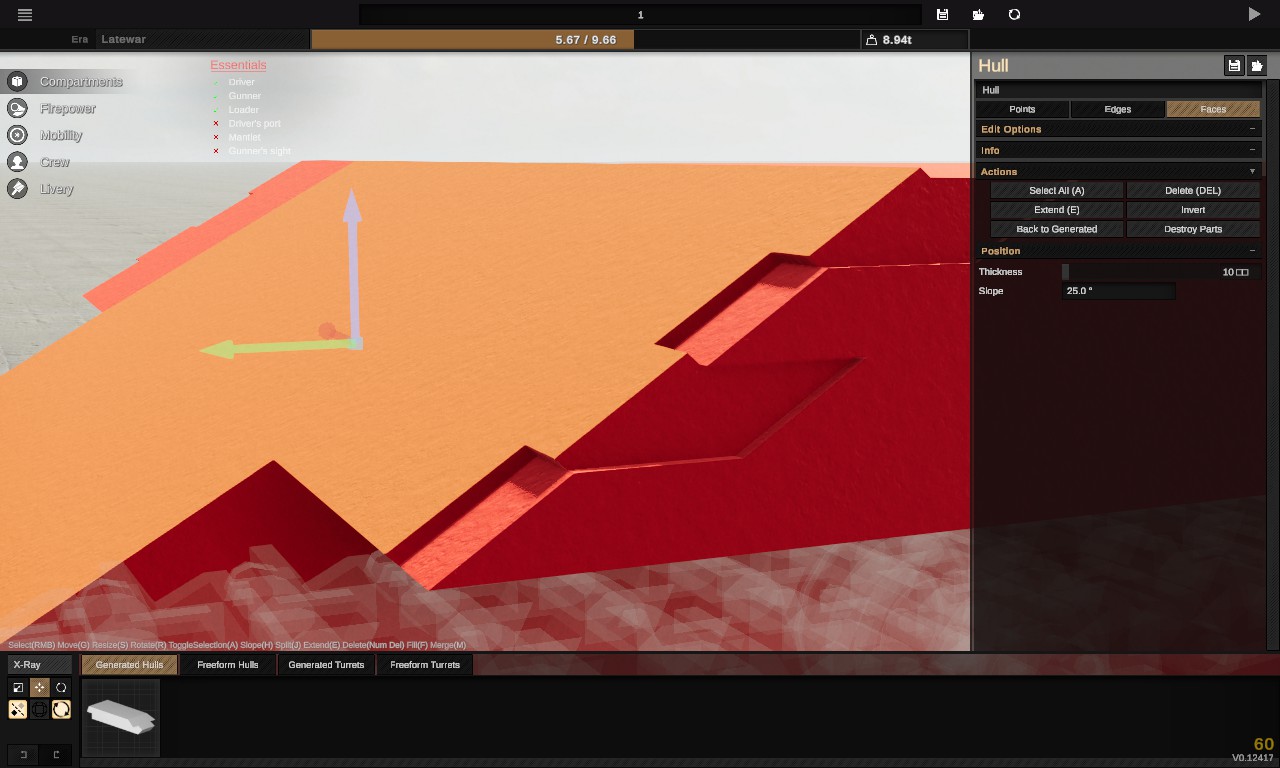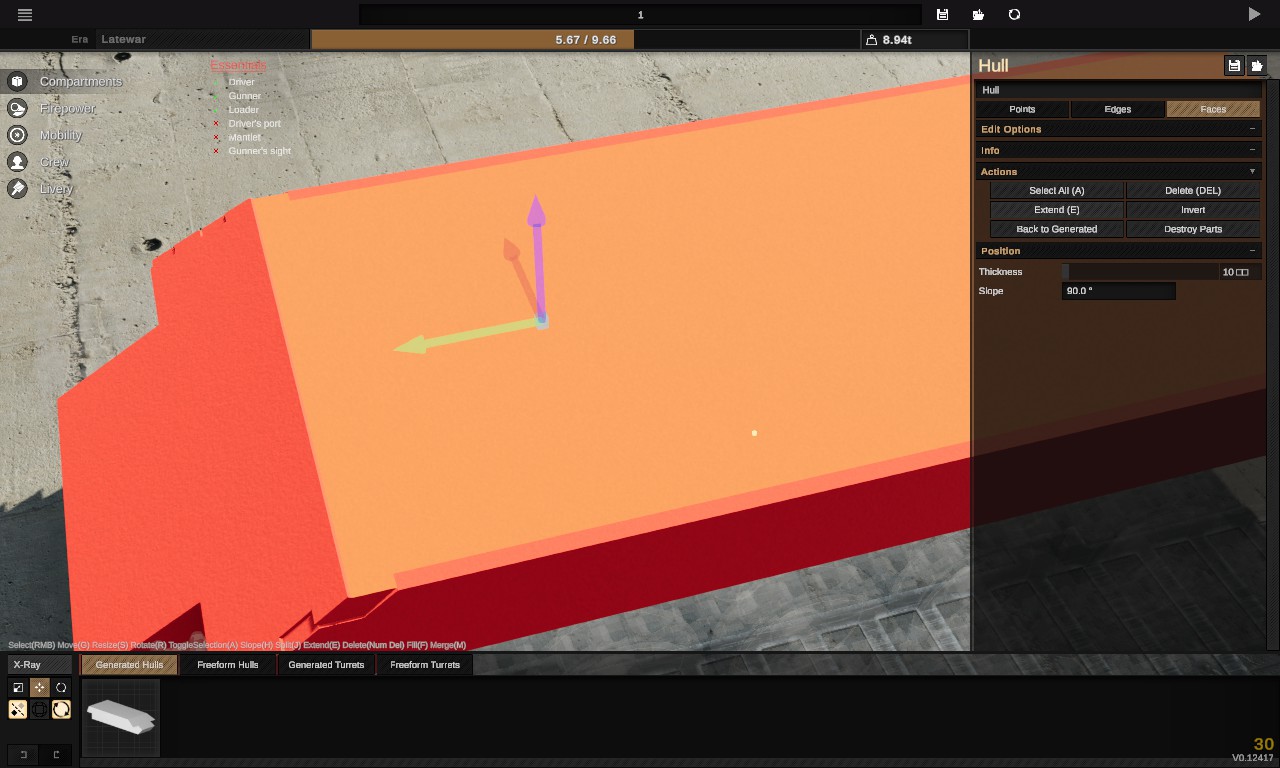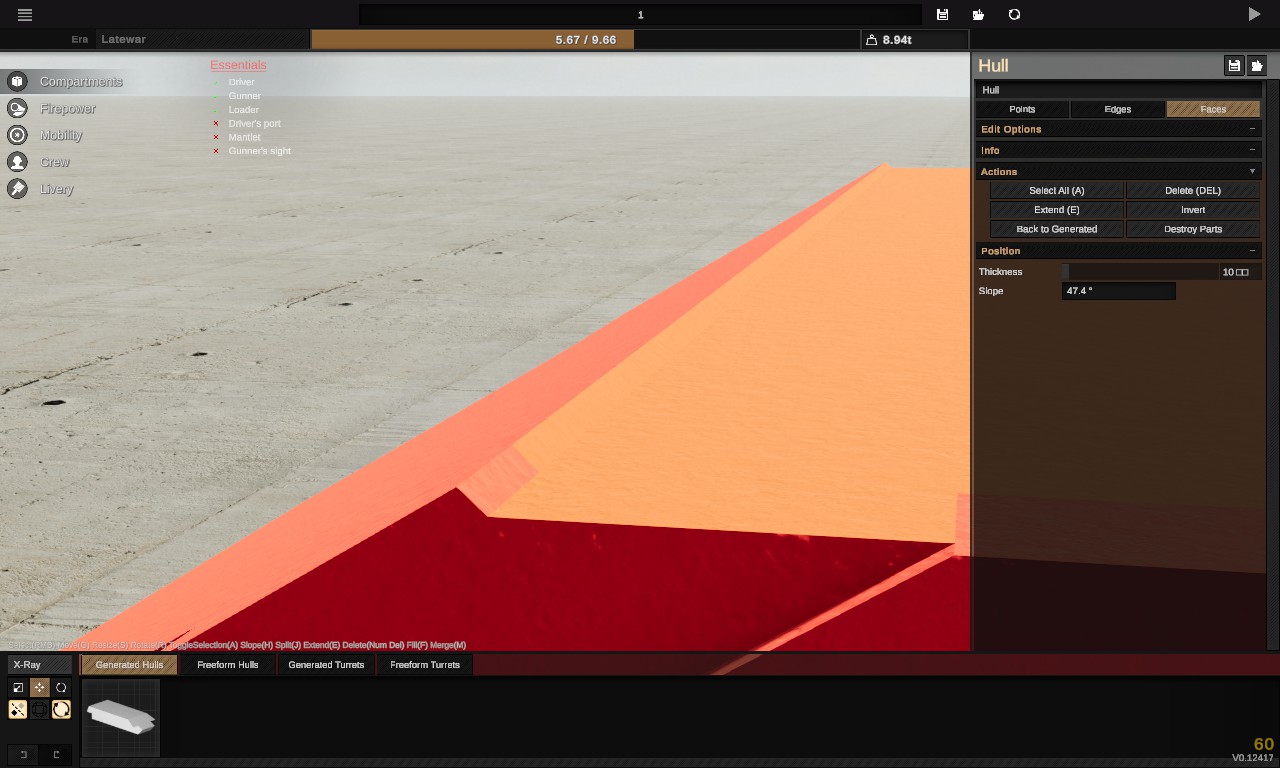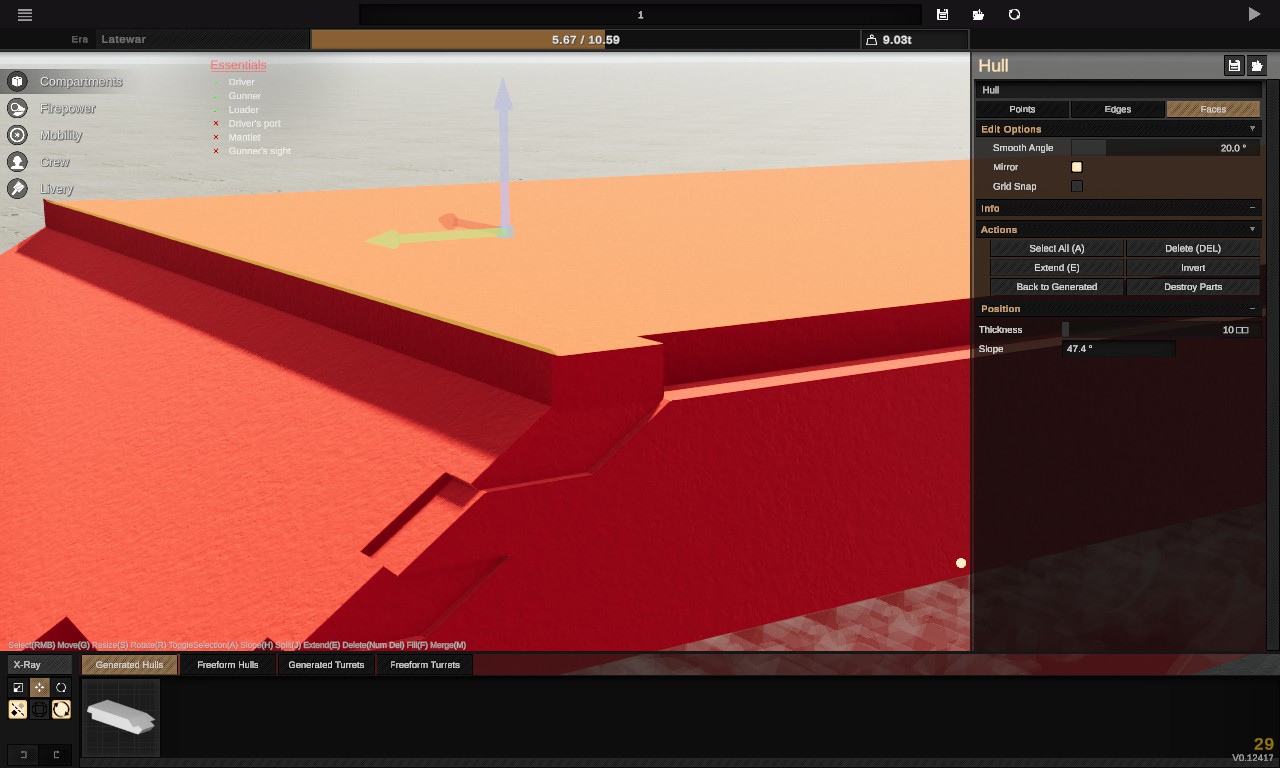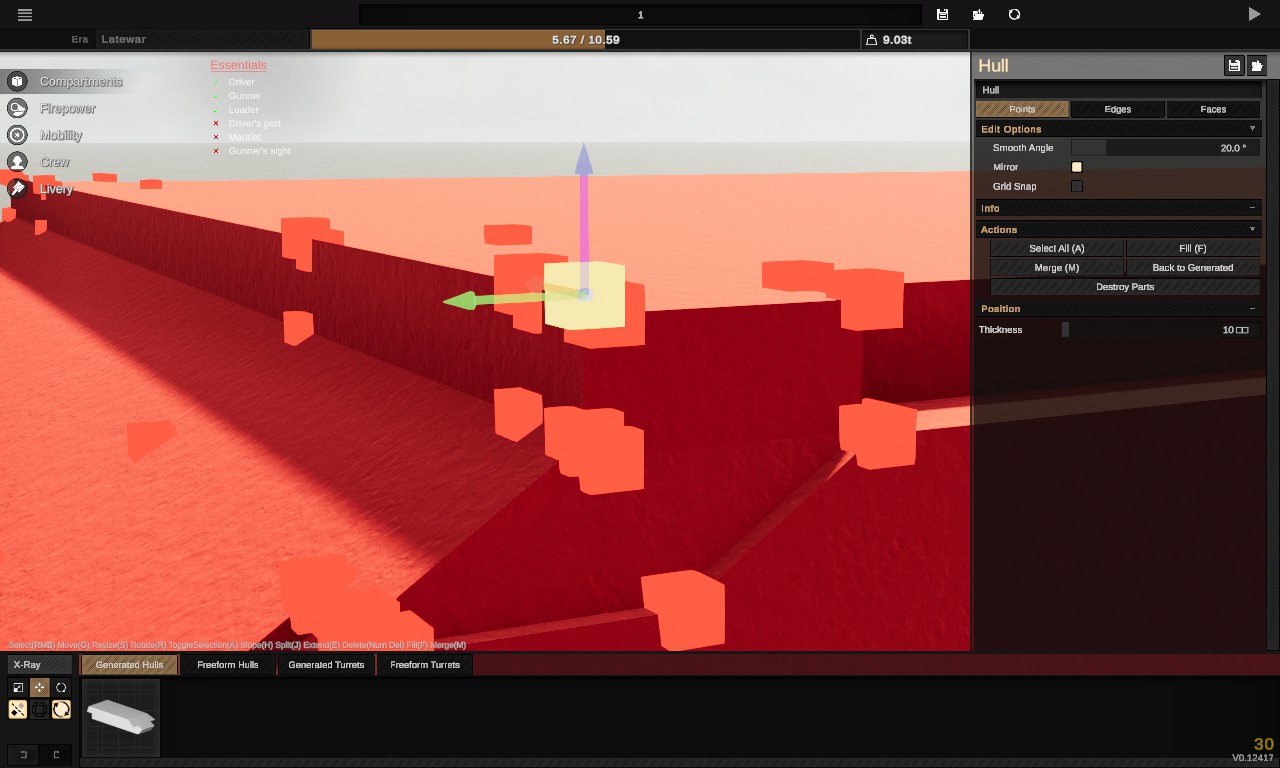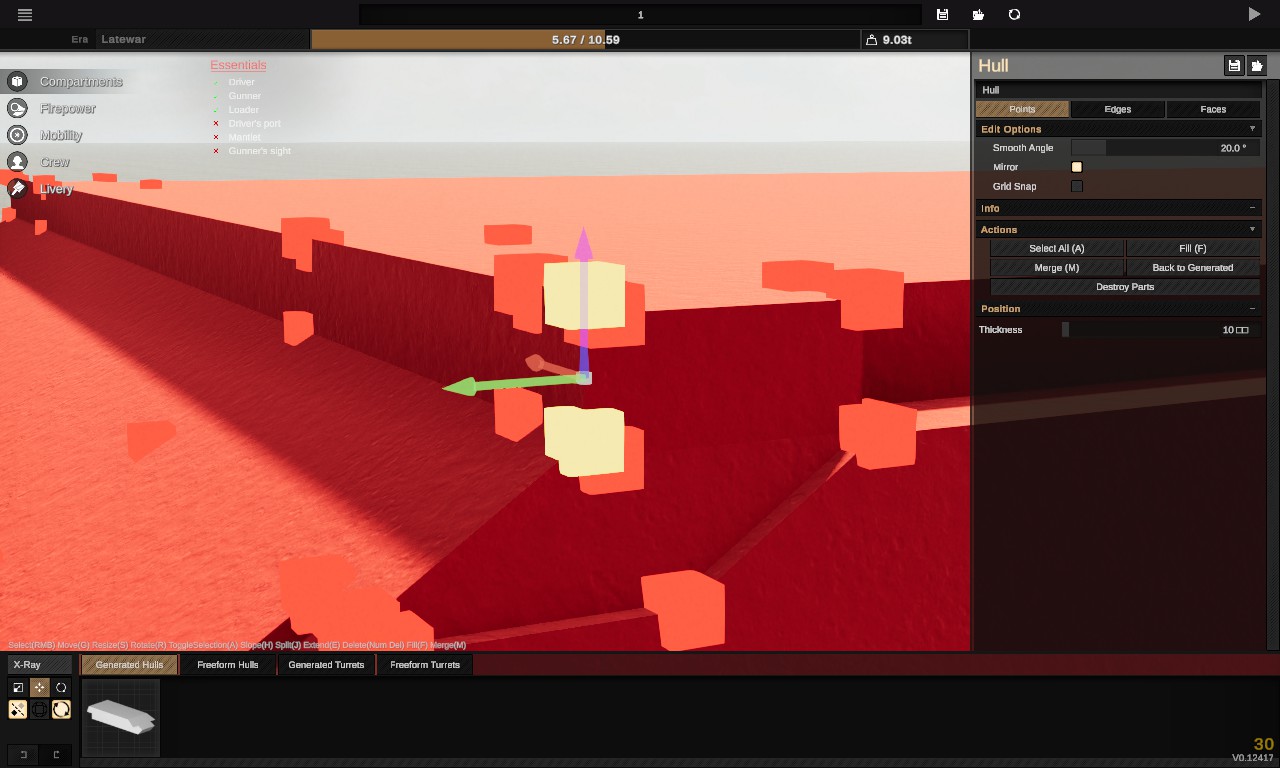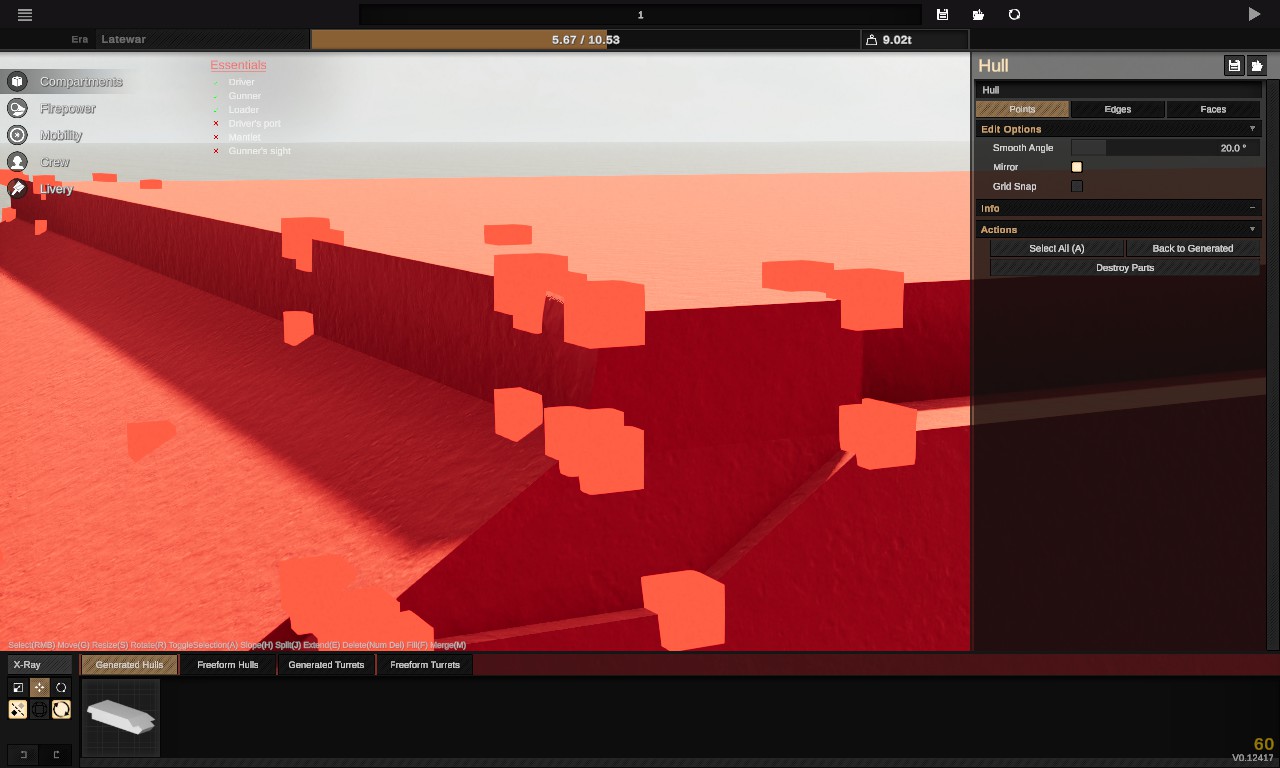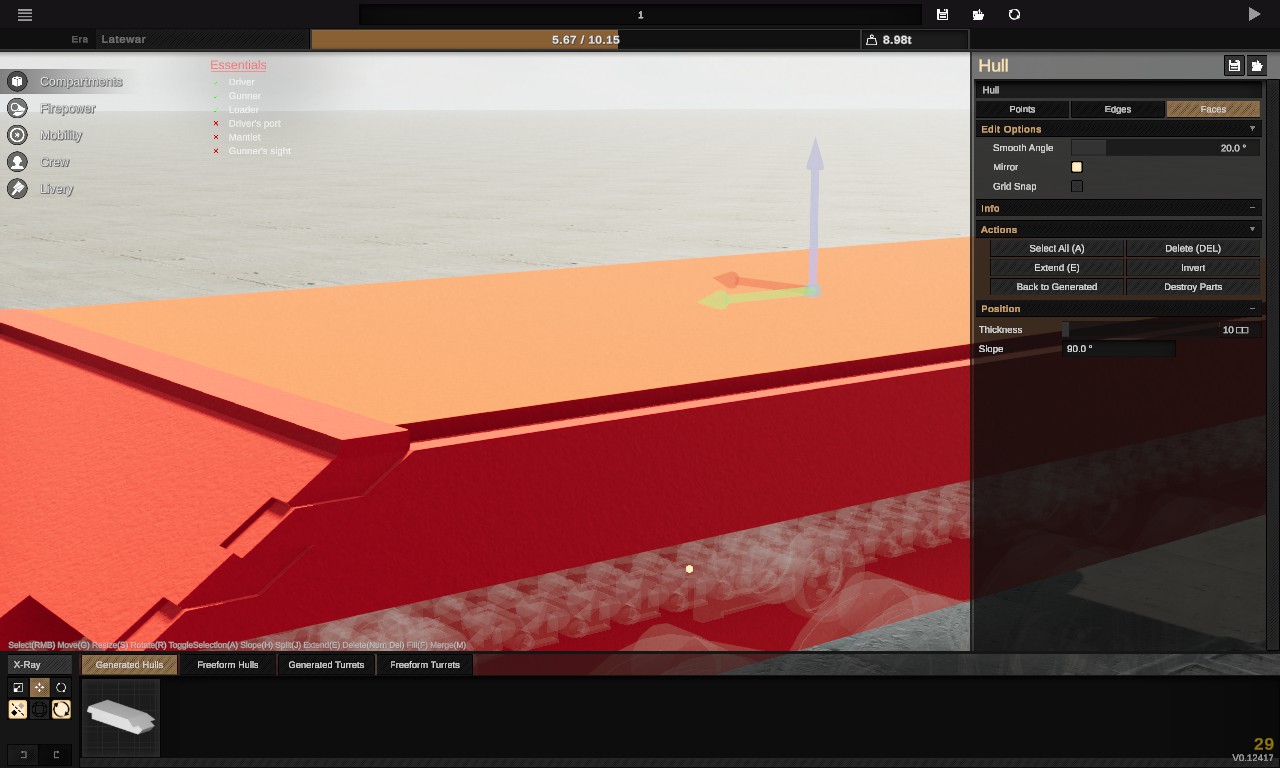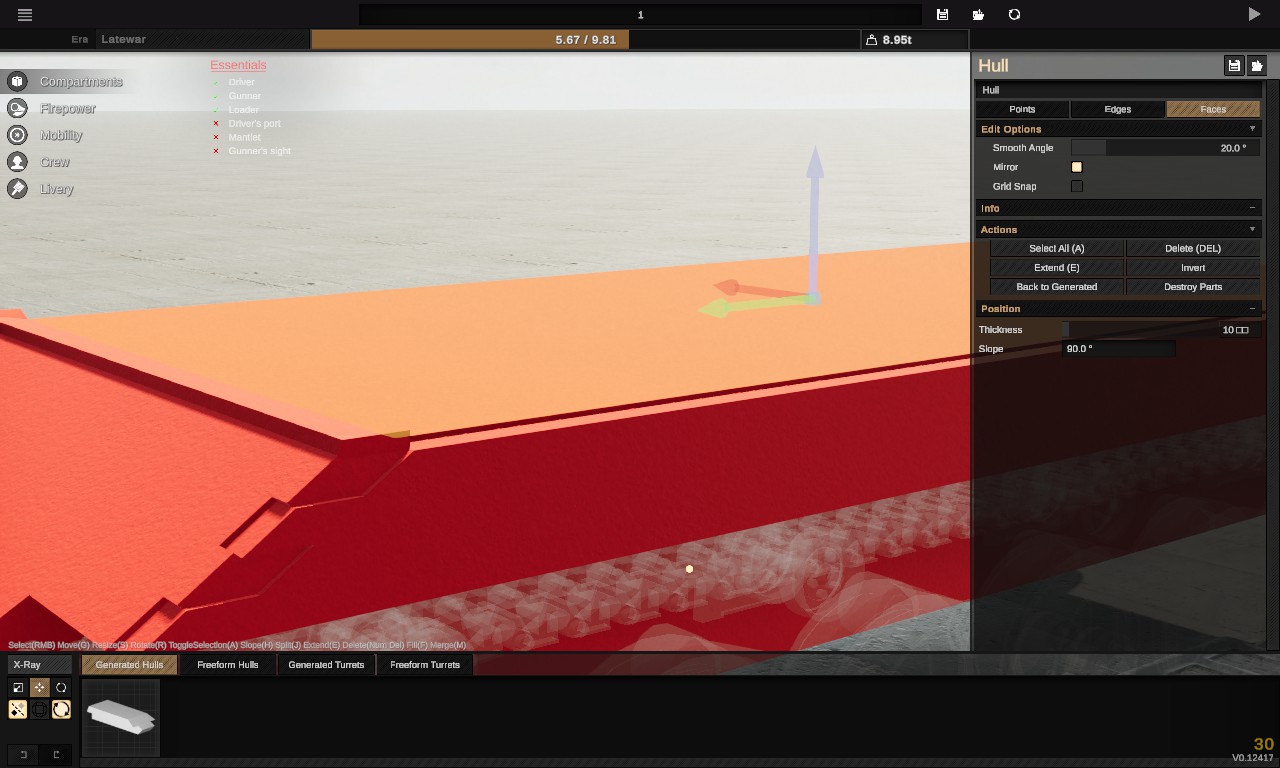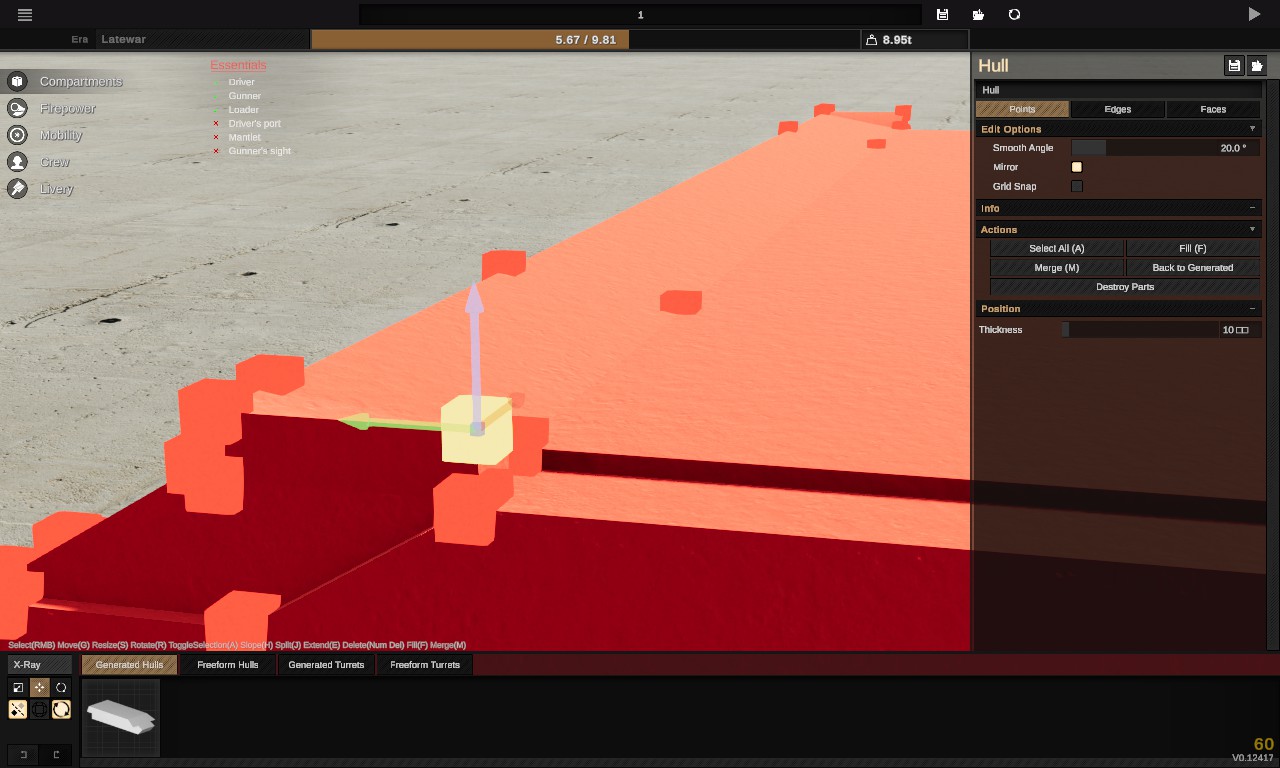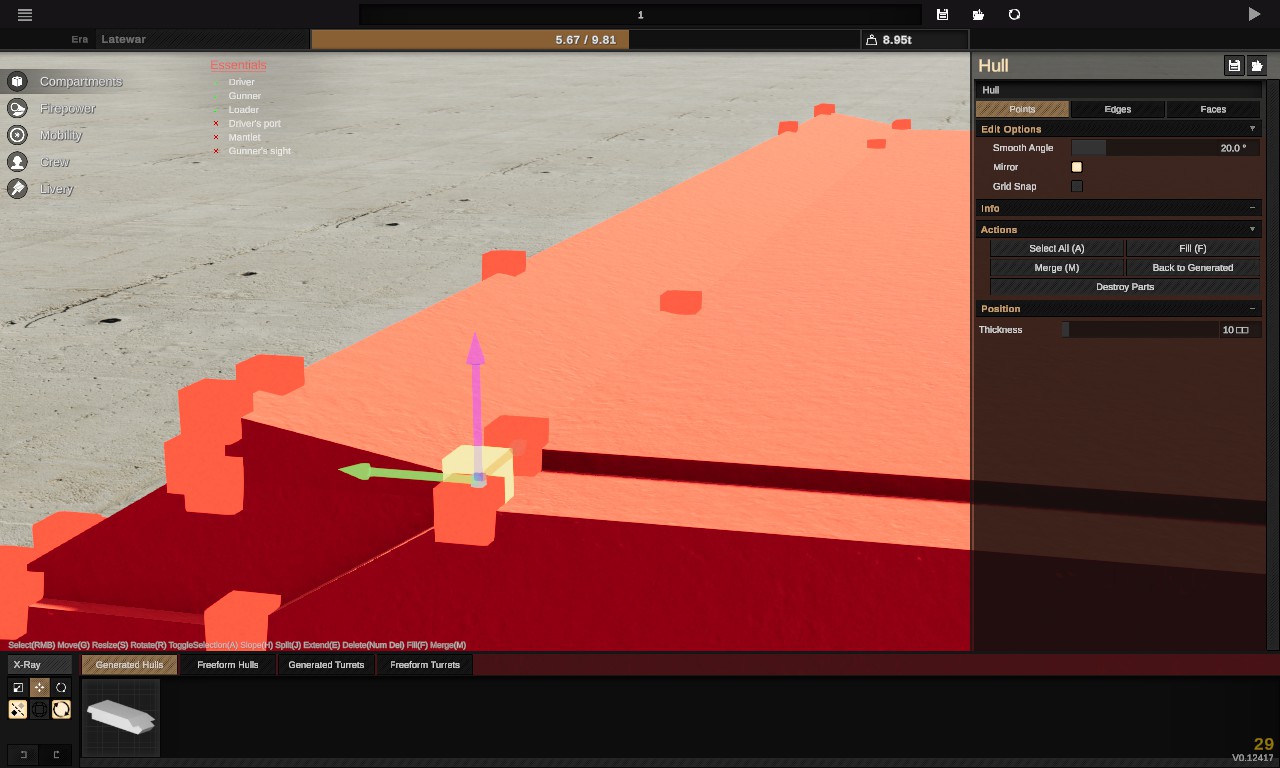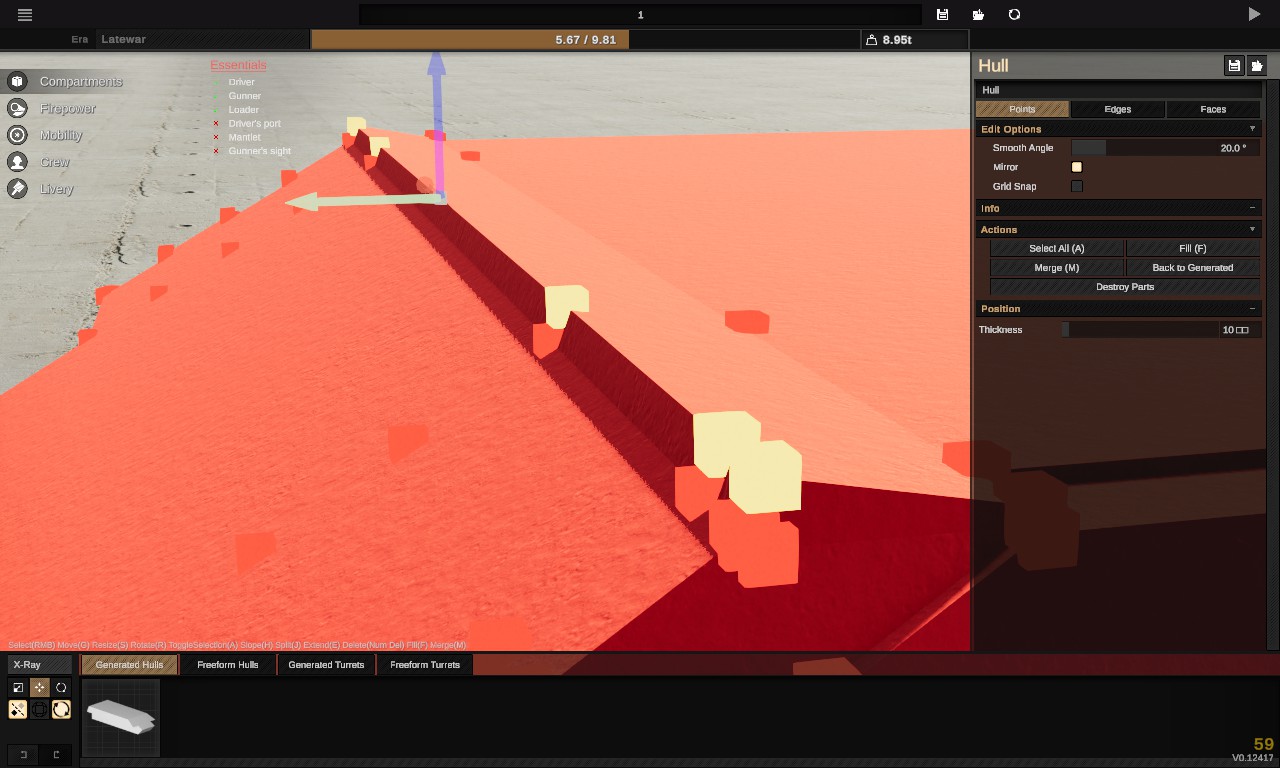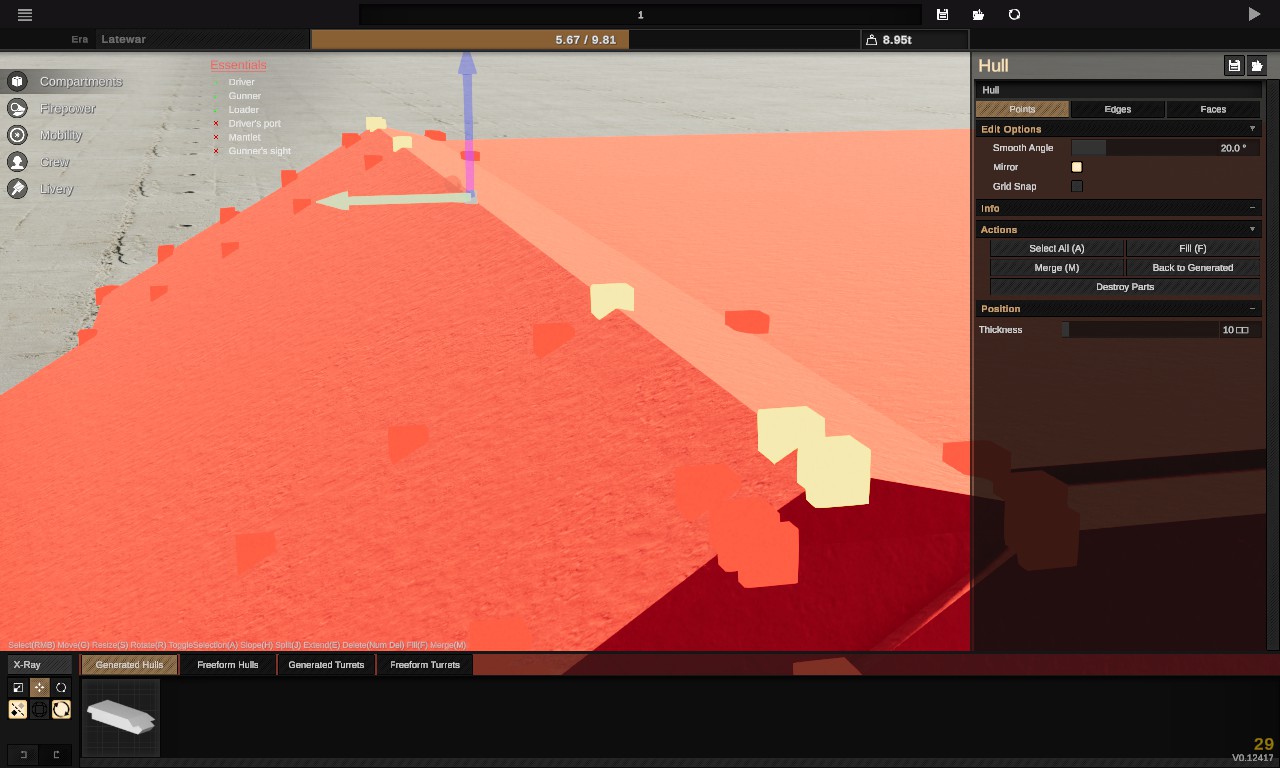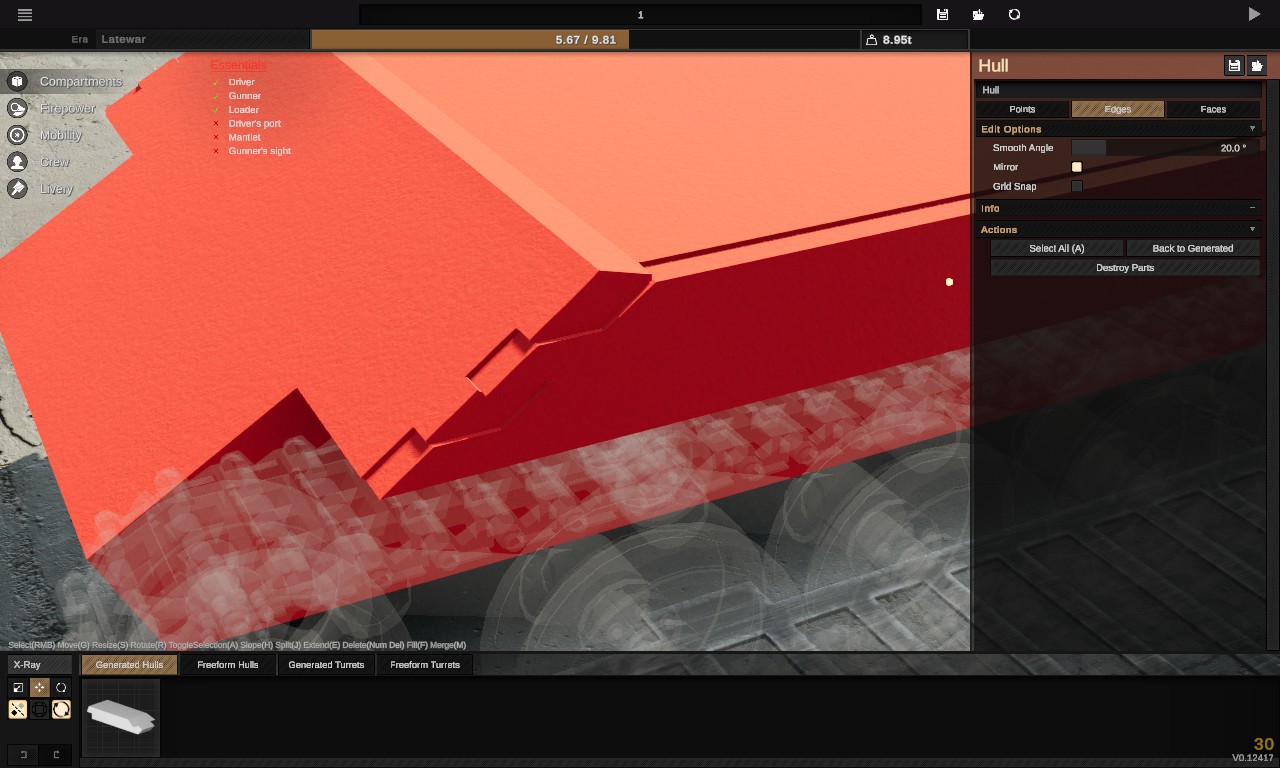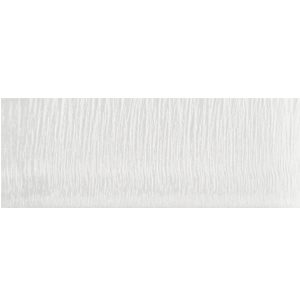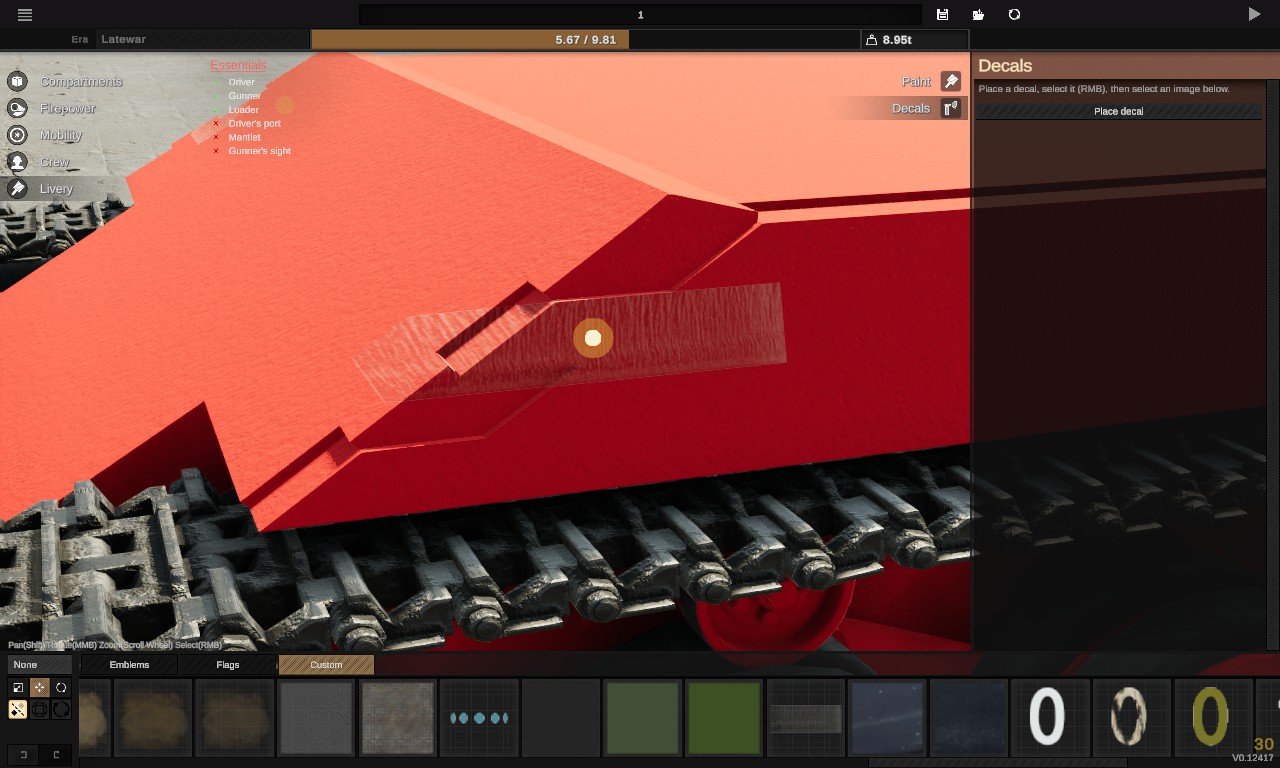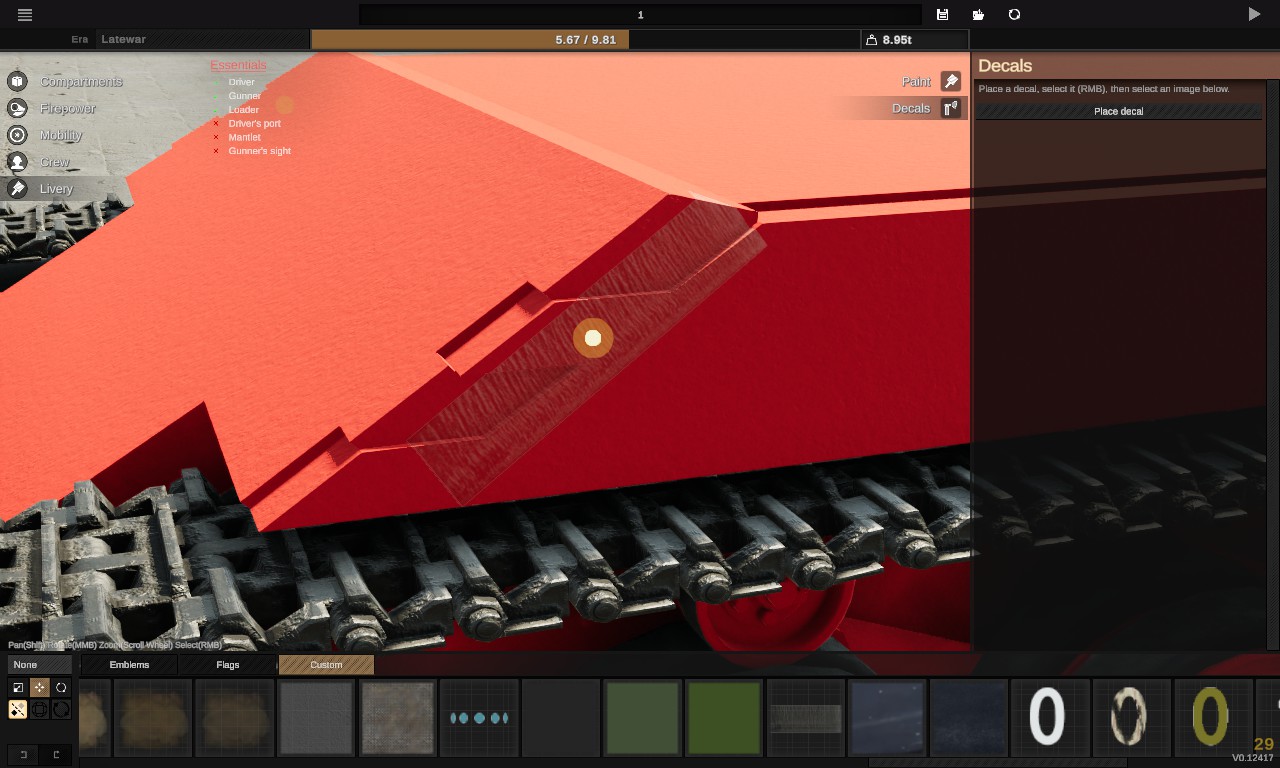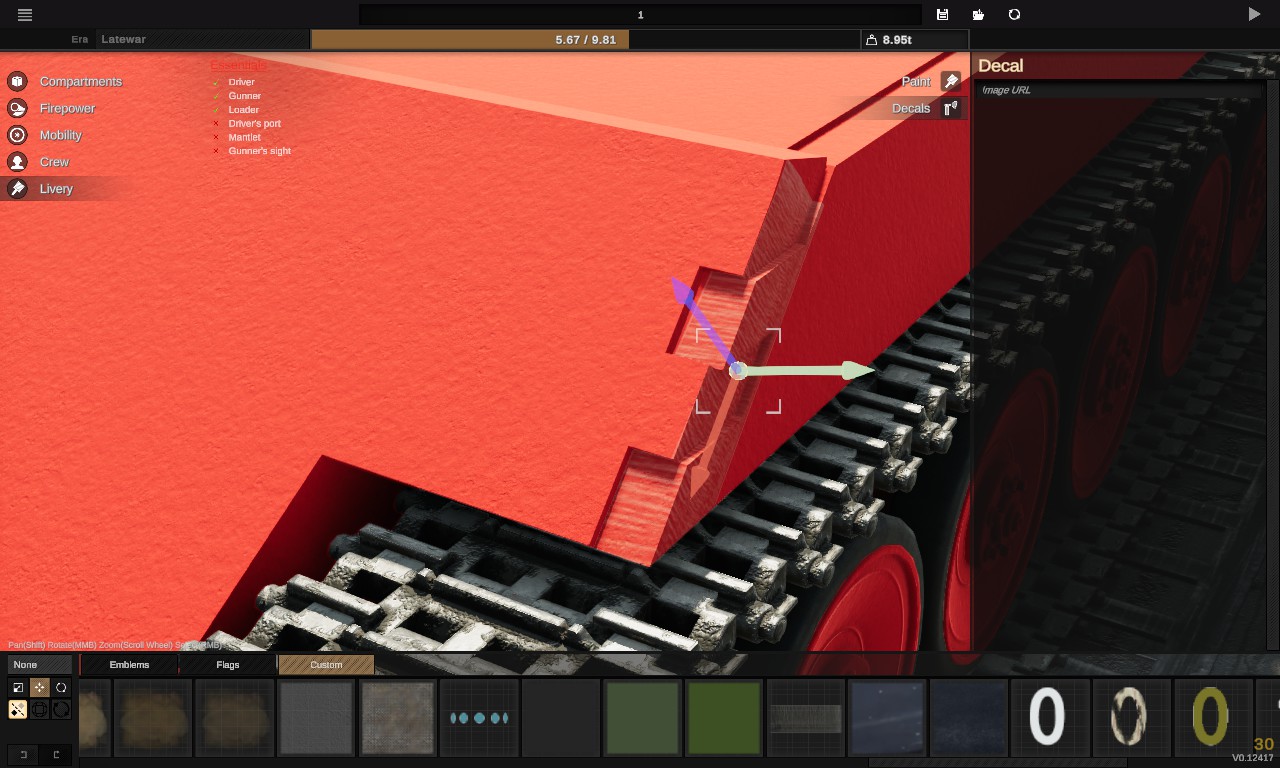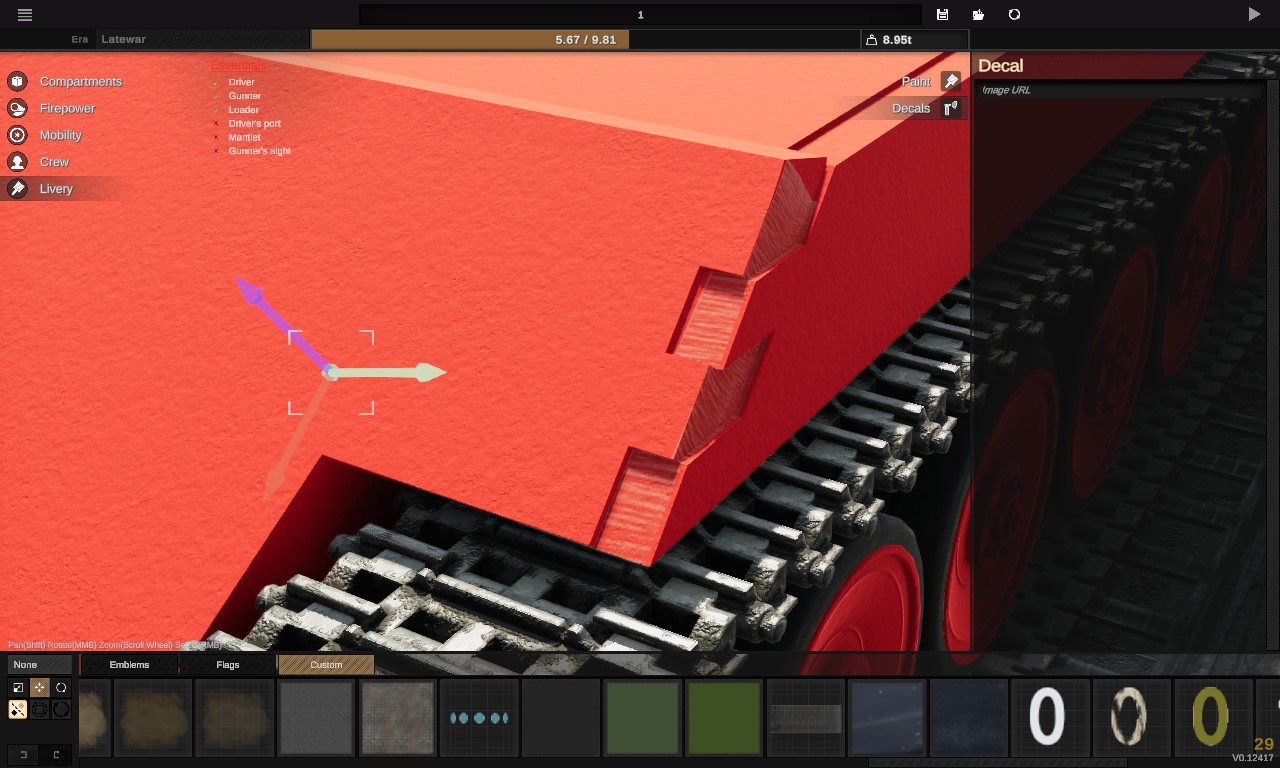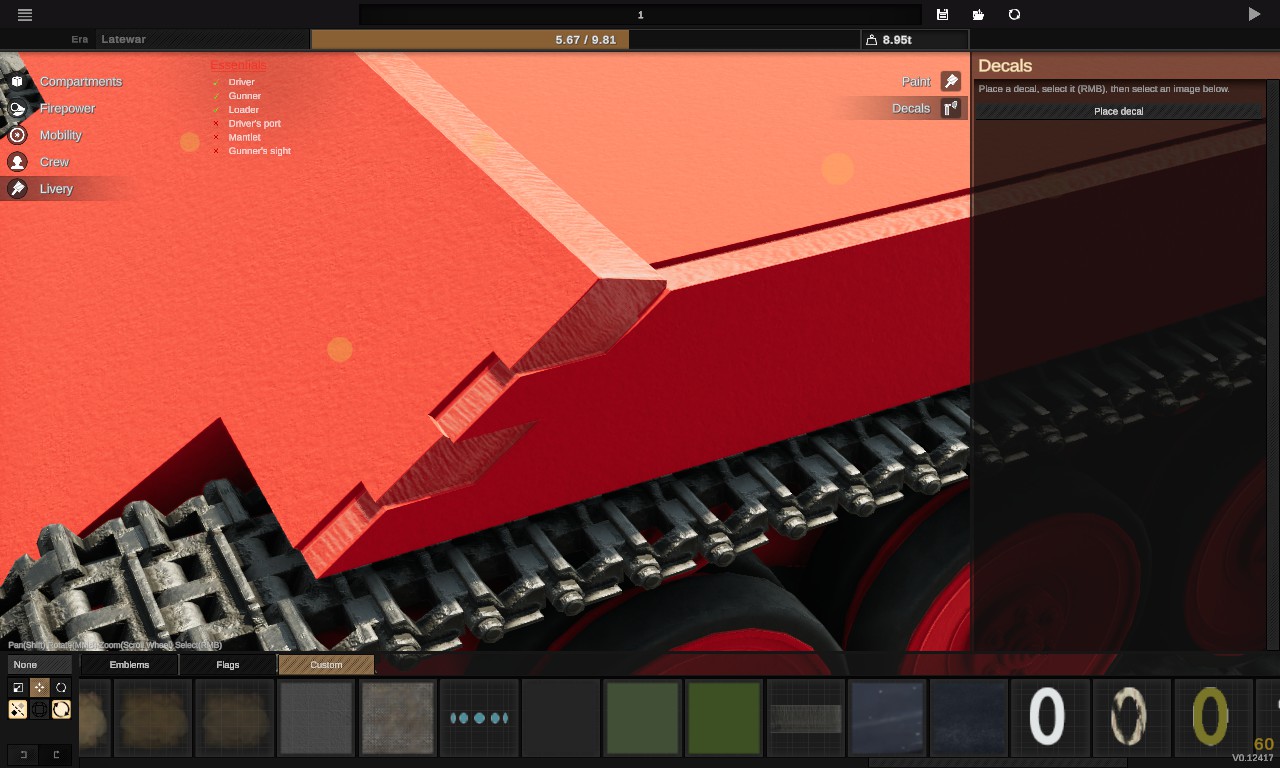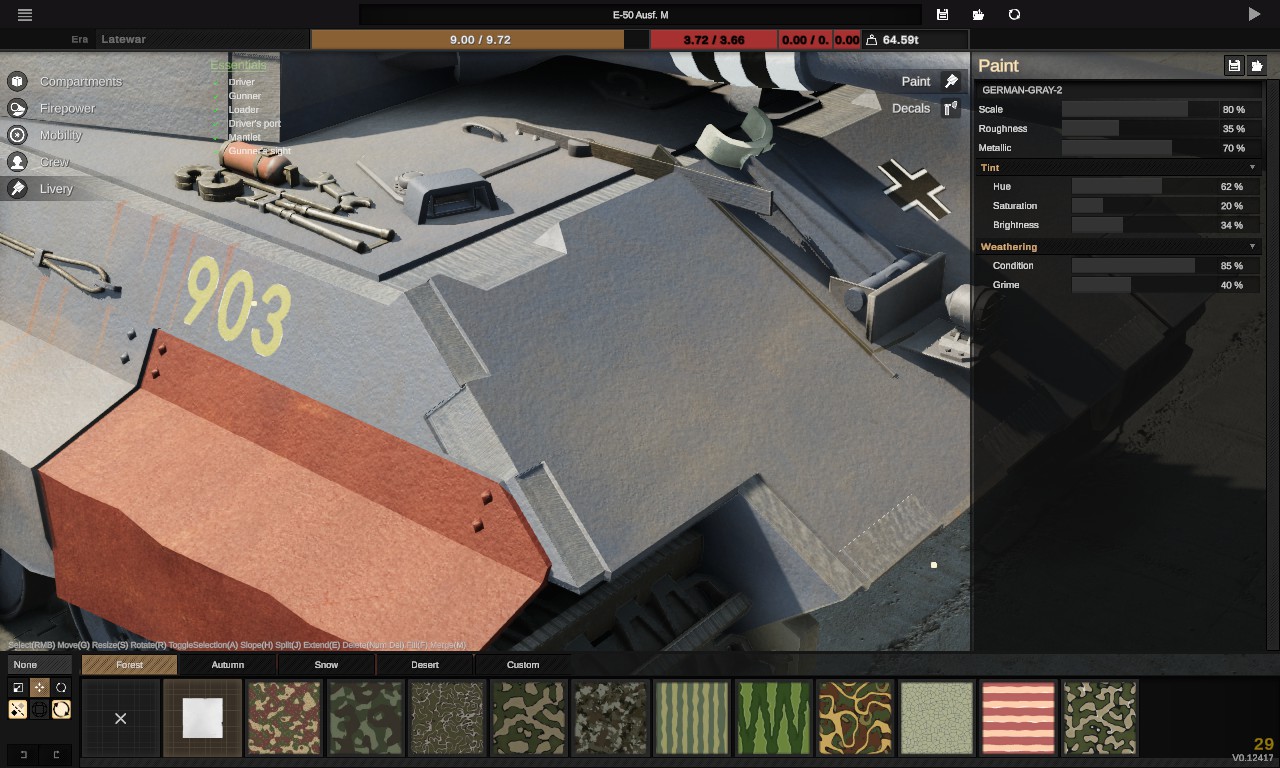 The thickness of armor in the game is not visible, 5mm and 500mm look the same. This tutorial shows a simple way to add mortise and tenon structures.
This is the final effect.
Before start, make sure Edit Option/Mirror is on.
1.Modeling part
This is the default initial hull in the game, first set to free mode.
select this edge and press split button(or J)
Do the same thing in the other side.
Drag the red arrow.
select this edge and split three times.
press A (or actions/select all)to view all edge. It shows this effect.
Split and drag the green arrow.The distance between the uppermost edge and the front determines how thick the armor looks
Select Points. Set these points parallel.
Select Faces. Select these faces and press E.
ESC twice. Doing so does not make the expansion surface move with the mouse.
Drag the red arrow a little bit.
Select front faces. Pay attention to the choice of junction.
Press E just like above,drag the green arrow and the blue arrow a little bit.
Now you have a prototype
Select the top face, and notice that there's still a part here.
Extend
Merge these two rows.Press M.
Select the face as shown and move it down a bit.
Move this point to the right position.
Move this edge to the right position.
Now we're basically where we want to be.
2.Cutting effect
https://steamuserimages-a.akamaihd.net/ugc/2055363874081911476/4819EADB40642335A2A7103257ECD3D8DA4BA6F0/?imw=256&&ima=fit&impolicy=Letterbox&imcolor=%23000000&letterbox=false
Put this picture in the Decals folder.
Resize and Orient this decal.
Drag the green arrow until decal is displayed only where it should be.
Put this decal on all the exposed edges.
The job is done!
Similar methods can be used to make different mortise and tenon structures.
Source: https://steamcommunity.com/sharedfiles/filedetails/?id=2918382858					
More Sprocket guilds
---